I'm somewhat new to the world of Instagram, but I'm hooked! When I created my account, I loved that I was able to connect with all my Facebook and Twitter friends instantly, but beyond that, I've loved finding new people to follow, especially people who are all about being healthy, like me!
The following 10 Instagram users will amaze you with their healthy eats and their drive to workout and for some, lose weight. I love seeing their daily photos– they're definitey a pickup on dreary Mondays when I'm trying to get motivated. As for the ones that focus on food, you'll be amazed at how colorful, unique and often times easy the food is to make. You'll also find the recipes right there in the caption, which is faster than scouring blogs or Pinterest for new recipes! These users will inspire you to meal prep, try one-legged squats, strike a yoga pose, eat more pancakes (the healthy kind– yep, those exist!), and so much more.
Here are my Top 10 Healthy Feeds to Follow on Instagram (In no particular order- I love them all):
1. Nutty4Nutrition – I love this feed! I joked with a friend that it looks like this girl eats nothing but pancakes– check out the top right photo! The trick is that most of her pancakes are "protein pancakes" made with egg whites, protein powder, and almond milk! They're "guilt free" she says but gauging by the pictures, I doubt they taste that way. Chantal also has a blog and guess what? She's engaged! Maybe I can get her to guest post one day 🙂 Fingers crossed!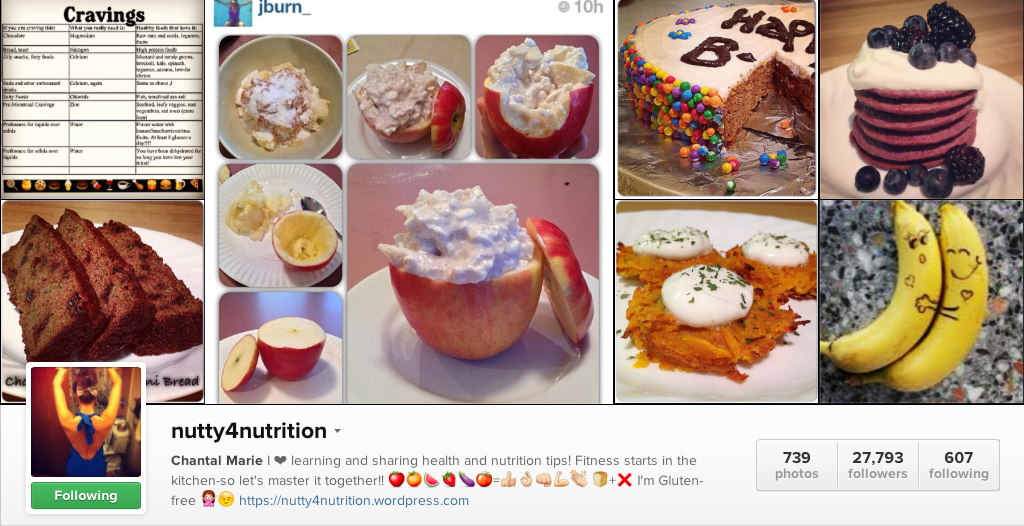 2. Natmoser – This photographer is also a yogi and she's been doing a #yoga2013 challenge through January. In the words of one of her other followers, the photos are "so rad!" Totally agree! And um… I so wish I could stand on my head like that! I'm not sure if the #yoga2013 challenge ends this month, but I sure hope not!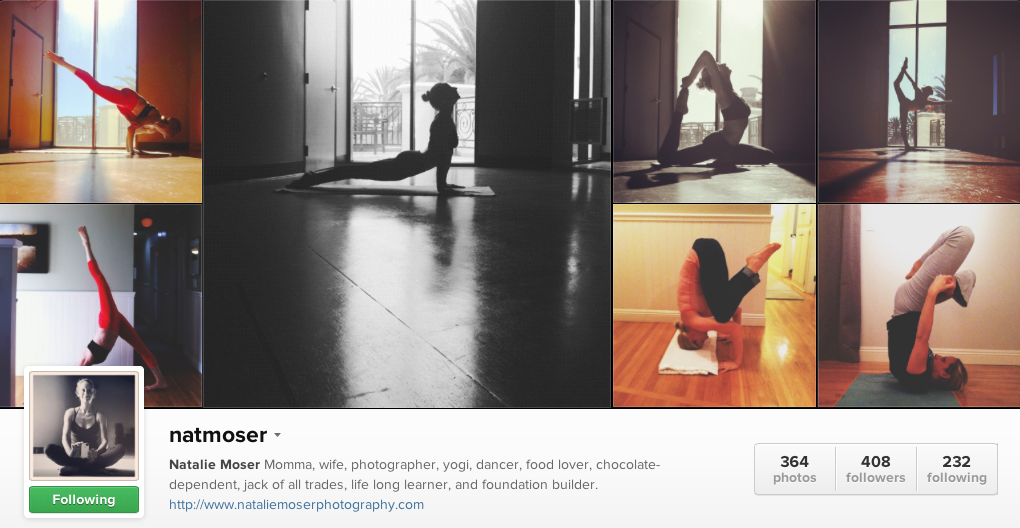 3. Fitmencook – They say abs are made in the kitchen, but what they don't tell you, is that the food in that kitchen is damn good looking! Check out Fitmencook to see what I mean. The pictures are striking and colorful, and there are recipes galore! Is it wrong to want hubby to follow this guy, too? Maybe it will inspire him to get creative in the kitchen!
4. Dieffs – I found Dieffs through Nutty4Nutrition. Her food looks FANTASTIC and she runs a lot of cool contests to engage followers and get them cooking and eating clean. Next month she's doing a big challenge with FitMenCook called #30Days, where followers commit to eating clean for the entire month and snap photos of their healthy food, tag it, and possibly get picked to have their photo shared! I plan to participate!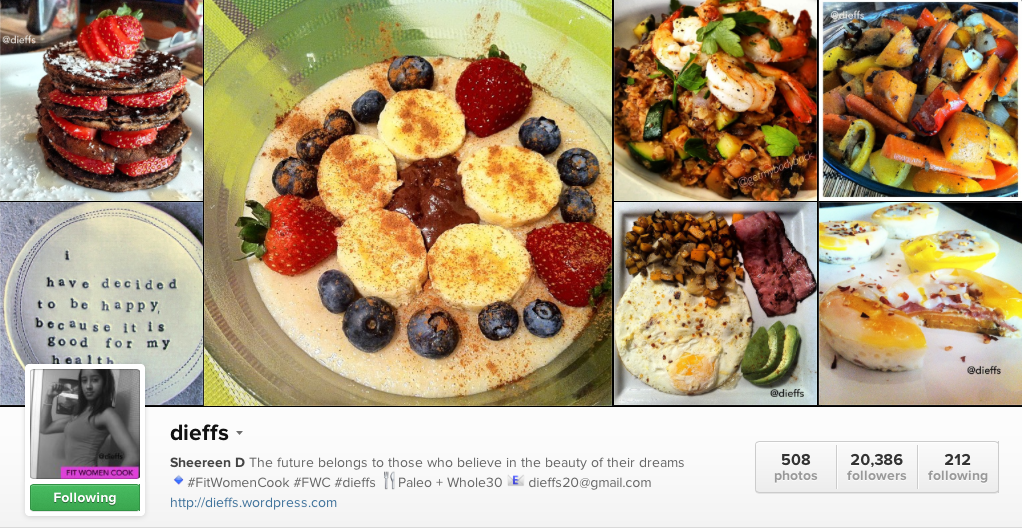 5. Mealprepmondays – This is probably my FAVORITE Instagram feed. I found most of the others THROUGH this one. Here's how it works– meal prep, snap a photo, tag Mealprepmondays, and they'll share your photo and username on their feed! Pretty cool, huh? Not only that, but don't these photos make you want to meal prep?? It looks so easy, and yummy too!!! I'm planning to do a series on meal prepping next month and I think as part of that, we should all snap photos like this! What'd you say??
6. Fabbylousness – I found this girl through MealPrepMondays and omgineverknewhealthylookedsogood!!! I'm dying to try these "banana strawberry coconut milk popsicles" (top left)! Don't they look great?? She also has the most delicious, clean-looking lunches and uses a really cool lunchbox from Wal-Mart that has dividers. You've got to check it out!! Did I mentioned she posts the how-to and the calories with each photo? You're going to love this one!
7. 200poundsgone – Seriously, this girl inspires me to no end. Every day she shares a motivational quote or something along those lines and it really makes me stop and think! She's down 215 POUNDS you guys!! Seriously, it's BEYOND amazing. If you think you have a long way to go… yea, think again!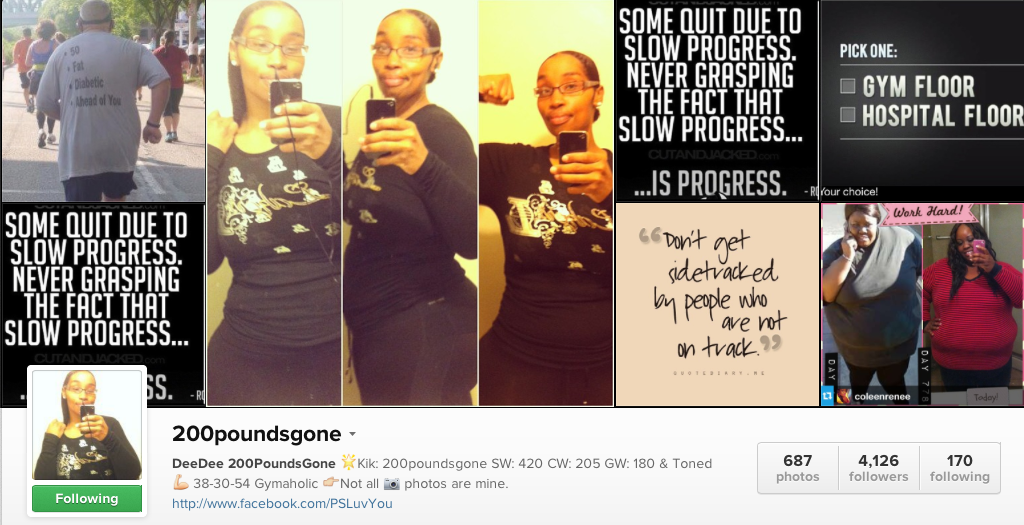 I hope she doesn't mind me sharing this "before" picture, but it's so telling! I'm VERY inspired by your story DeeDee and wish you the best of luck on your journey! You are INCREDIBLE!!!!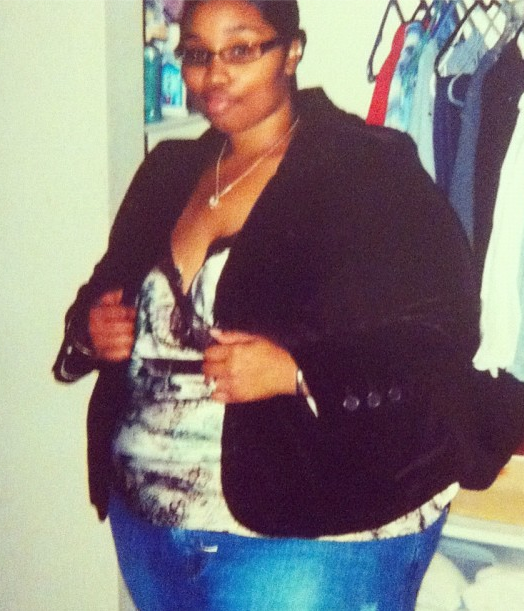 8. Camille4Wildcat – I'm not sure how I found this girl but I'm pretty sure she's a beast in the gym. I love seeing insane workout moves (like the center photo) cause it gets me pumped about being healthy and being in the gym! Also, take a closer look at the top left photo– she's standing on a kettle bell. With one leg. Holding that heave weight. Wow. Incredible! I love this sorta thing!
9. Simplegreensmoothies – Wanna jump on the juicing/smoothie train? Here's you place to start! There's recipes and fun facts and little contests to get you started. I love the photos– it's hard to believe they all are from an iPhone! (How cute is the bottom left pic?) And again, has healthy food ever looked so good?
10. Jillianne13 – More delicious clean eats – lots! – and workout inspiration… AND, a whole lotta love for God. I'll take it! (Check out her 'about.' <3)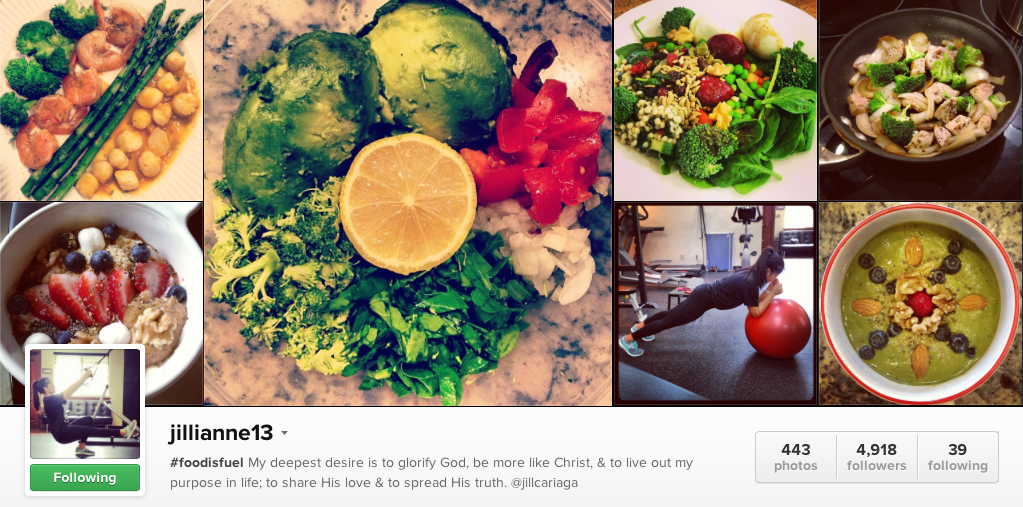 What are some of your favorite people to follow on Instagram? Share them in the comments! I'm always looking for more! Have you ever considered following people you don't know, or people who will inspire you to live healthier?