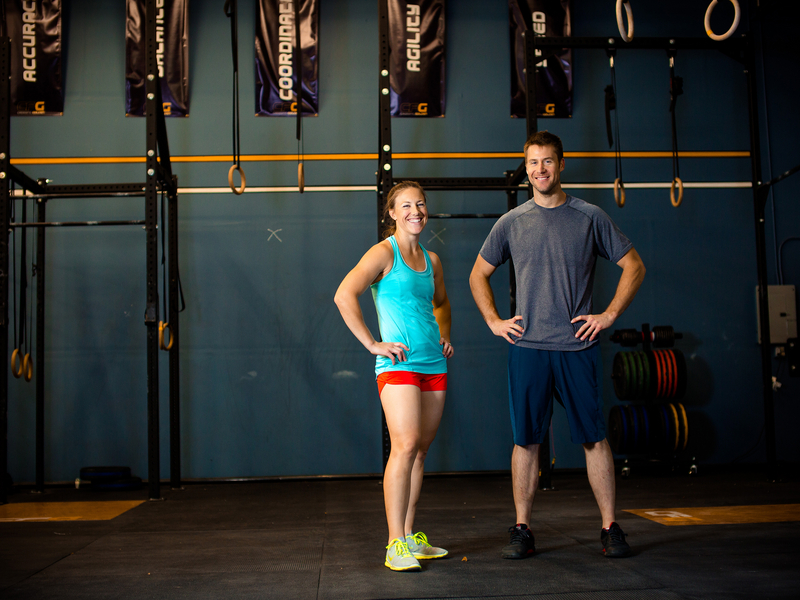 When I saw Nicole & Chris' engagement photos, I knew instantly that they were a perfect fit for our community and as I got to know Nicole through reading her answers to the questions below, I was assured even more so! Nicole & Chris are two fun-loving, outdoors-y, sports' lovin' people and fitness has been part of their relationship from the start. Don't miss reading about Chris' kick-ass proposal!
Thanks for sharing these imaged Narrative Imagery.
How did you two meet?
A mutual friend, Katherine (my Coworker & Chris' friend from college), thought we would hit it off so she arranged a blind date for us.
Did it have anything to do with fitness?
To some extend yes. Katherine knew I was very active and outdoorsy and that Chris liked to do crossfit and skydive. Because of these things, she felt we would be a good match. In her words, "we both like to do crazy things."
How did Chris propose?
On a mountain bike ride, at the top of the hill. It was a complete surprise. (See attached photos.)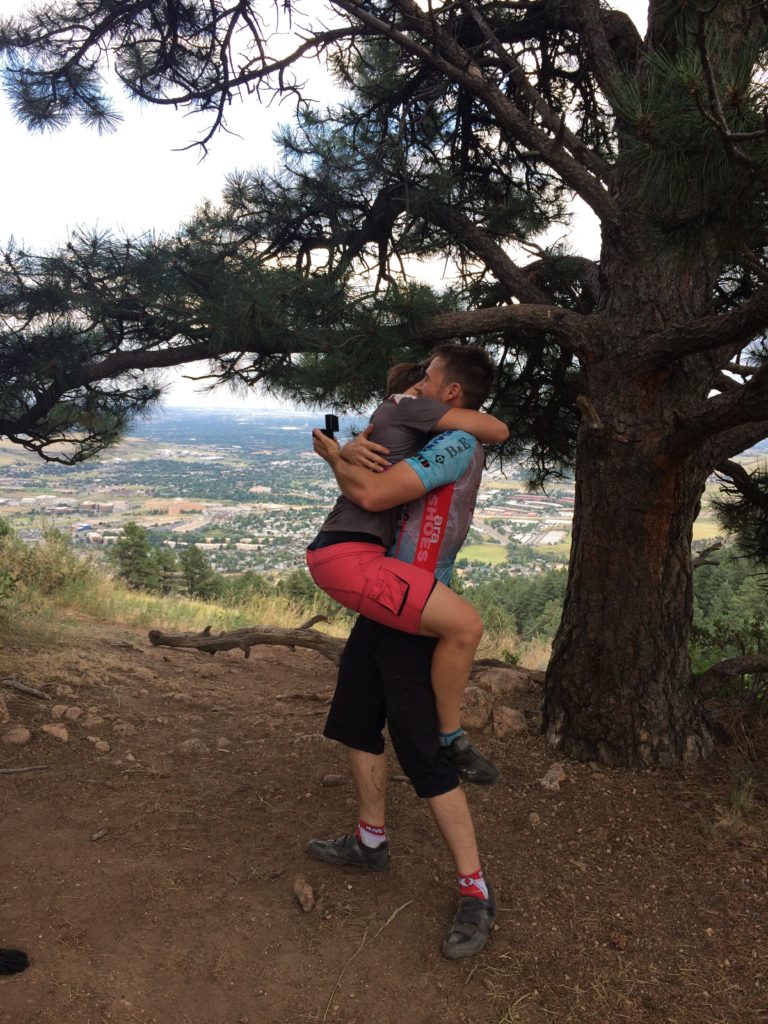 When did you start doing CrossFit?
He encouraged me to give CrossFit a try about a year before we got married (September 2015).
What box to you belong to?
What prompted your interest in the sport?
My main influence was Chris. The other driving factor was that the gym we belong to now participated in a mountain biking event. I tagged along because I love mountain biking. The people were so wonderful and I had such a great time that it furthered my interest and inspired me to go check it out.
Did your fiance start CrossFit around the same time? What prompted their interest?
Chris started CrossFit in 2008 in Hunnington Beach, CA. He got really into it and became an instructor. He had just competed in the sectionals as an individual and the regionals on a team when we met.
Chris got tired of walking around the gym looking for the dumbbell weight that he needed. He asked his gym at the time if they could do something about it and they basically told him no. That is when he decided to try CrossFit and he never looked back.
When you first started Crossfit, what was your initial reaction?
Everyone was so nice and friendly! I felt as though I had gained several friends after only one workout. I had previously been part of gym where I attended the same class several times a week and no one ever spoke to me. It was a completely different world. It is truly a community not just another place to work out.
What was your aim in doing CrossFit: to get stronger? lose weight? stress relief or something else?
I love exercising of all kinds. It is a great stress relief and endorphin boost for me. My goals in joining were to both get stronger and mix it up a bit. I really enjoy that the workouts are different every day!
Is fitness a big part of your relationship? In what ways?
Yes! Fitness is a huge part of our relationship. We have a home gym and really enjoy doing workouts together. We also love to mountain bike, rock climb and snowboard together.
Do you relate any elements of Crossfit to marriage?
There is a lot of team building, encouragement, support and communication involved in CrossFit. It is kind of like being part of a sports team. I believe a successful marriage requires strong and honest communication, encouragement and teamwork. We aren't always at our best and we must lean on our partners from time to time to pull us through. So, yes, I do believe there are elements of CrossFit that relate and can even strengthen a marriage.
How has CrossFit changed your body?
I am stronger than I have ever been. The shape of my body hasn't changed a ton because I have always been very active. I do think my muscles are more defined now.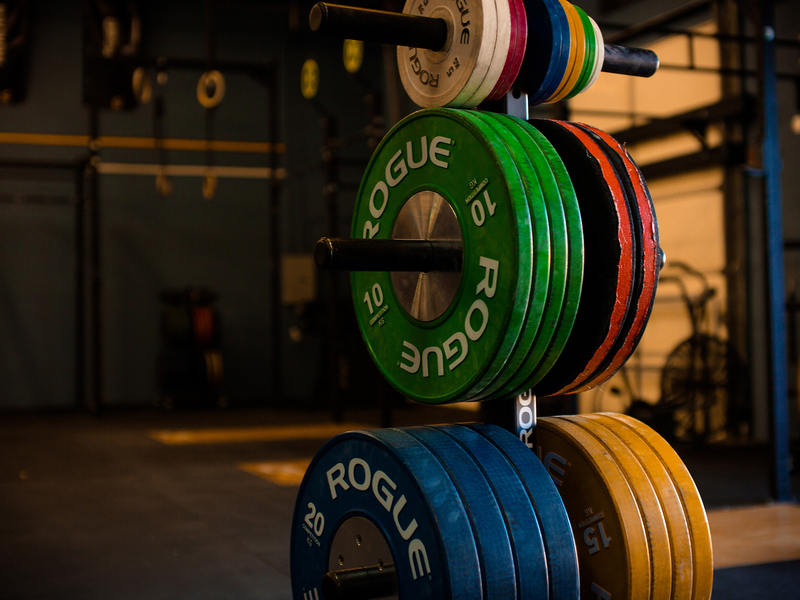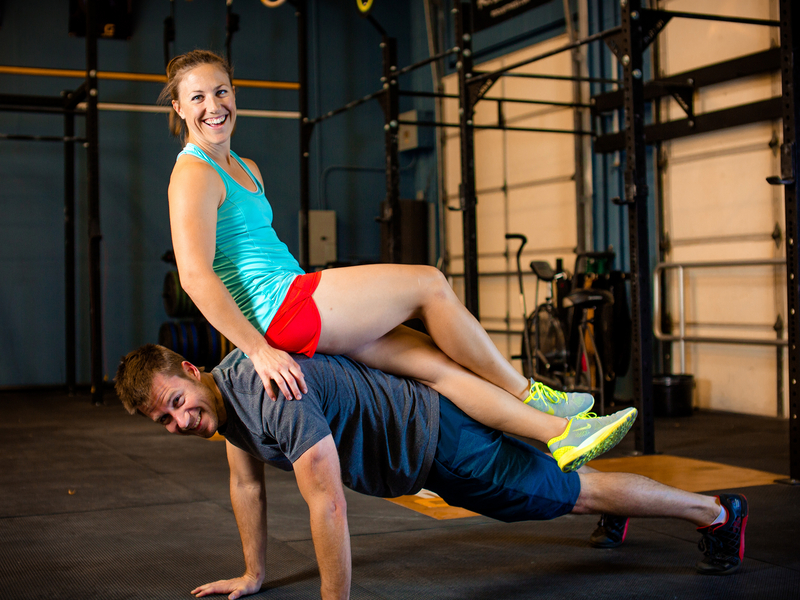 Are you happy with those changes?
Definitely! It helps me petal up the mountain with less effort.
Did you do anything fitness-wise to prepare for your big day?
Not really. We just stuck to our normal. Biked and did CrossFit as often as our schedules would allow.
Do you plan to add any CrossFit or fitness touches to your wedding day?
No. But we did have costumes for the dance party ?
What's your favorite CrossFit move/exercise/wod?
My favorite CrossFit move is probably hand stand walks but I also really enjoy back squats and kettle bell swings.
My favorite type of WOD is one that involves a lot of quick weight body movements and running.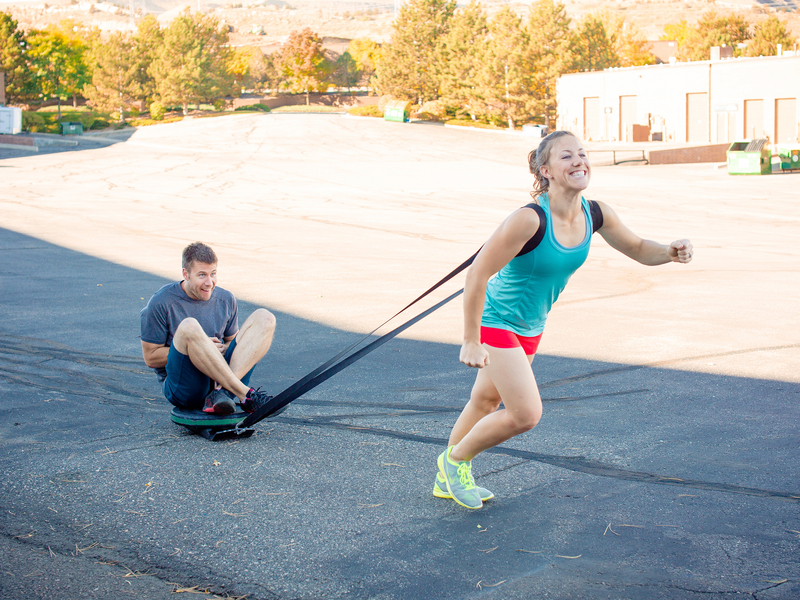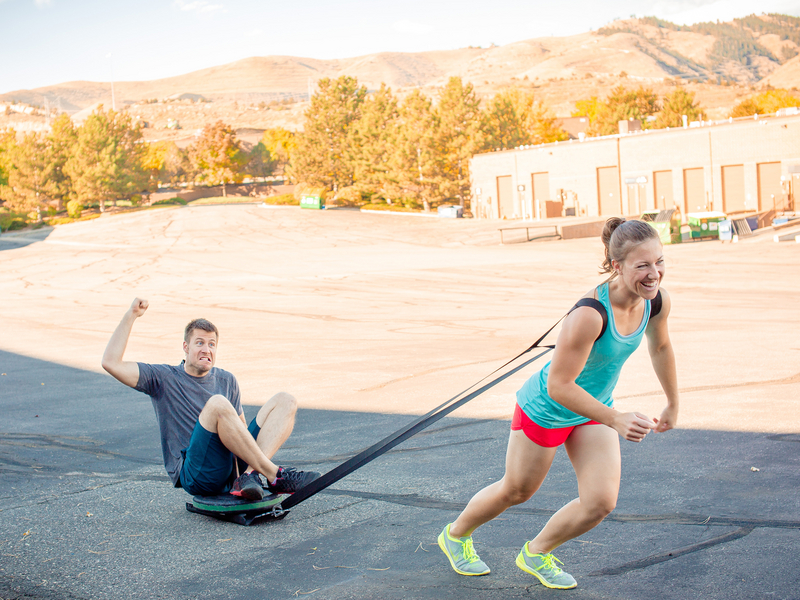 Do you eat paleo?
We eat paleo-ish. We are both strictly gluten free and I do not eat dairy. We do eat grains/starches such as quinoa, sweet potatoes, corn, rice, & oats from time to time but we do aim to limit our intake. We have both tried strict paleo and found that with how active we are, we need a small about of grains/starch daily. We do tend to maximize vegetable intake and focus on healthy proteins & fats.
Was that way of eating something you learned about through box?
Chris learned about paleo and got his way of eating from the box. I picked some of it up from him and learned the rest from dealing with gut health issues. Everything I have learned has inspired me to take nutrition classes and I will be a Certified Nutrition Therapy Practitioner this February.
What were the results of eating paleo? Did you lose weight? feel better? get stronger?
Chris lost weight (this was before we met). I just felt much better. I now feel as though my body is getting the nutrients it needs and that I have more energy and endurance.
What's your favorite paleo snack?
I love bell peppers, especially orange ones.
Do you have any long-term CrossFit goals?
I would like to be more flexible. Overhead squats are challenging for me. I would also like to be able to do kipping pull-ups & toes to bar without ripping my hands open.
Where do you see you and your hubby in 10 years from now? (Dream big!)
In 10 years from now, I see my husband and me with a couple kids who also love to exercise and do all the activities we love. I see myself with a thriving nutrition practice helping encourage people to eat and live well. I see Chris with a bike light company. And, I see us both continuing to be active and enjoying our CrossFit Community.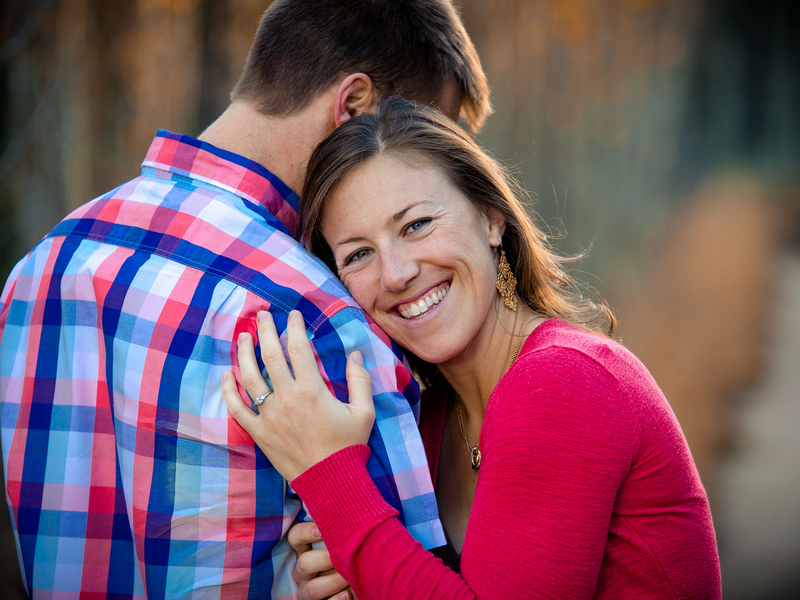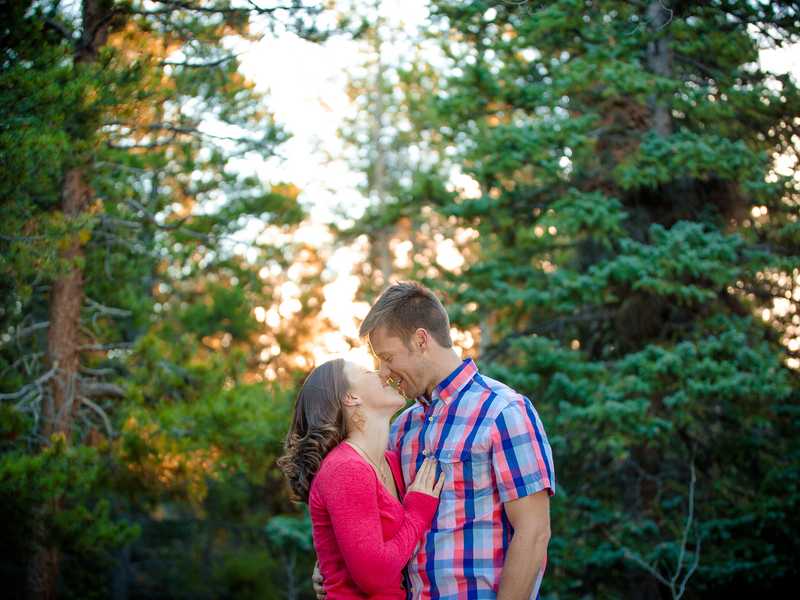 Thank you for sharing your love story with us, Nicole & Chris, and for these beautiful images, Narrative Imagery.
Have a question for Nicole or Chris? Leave it in the comments below!