Wodding: A real CrossFit wedding and workout-of-the-day (WOD) performed at a CrossFit box by two individuals vowing love and allegiance to one another.
Yep, it's a thing!
A wedding-workout, love-marriage thing we're so excited to celebrate here on Fit for a Bride with this real wodding! Meet Alicia (aka Bing) and Stacy of Big Barn CrossFit. (Find them on IG.) Thank you for sharing your wodding with us!
A few words from the couple's photographer, Jasmine Dee Creative:
From the decorated kettle-bells to their wedding date printed on each of the trainer's workout shirts, this ceremony was beautifully unique. I absolutely loved the bride's white workout gear! After the ceremony, everyone participated in a wedding WOD (Workout of the Day), which was one of the fiercest workouts I have ever seen.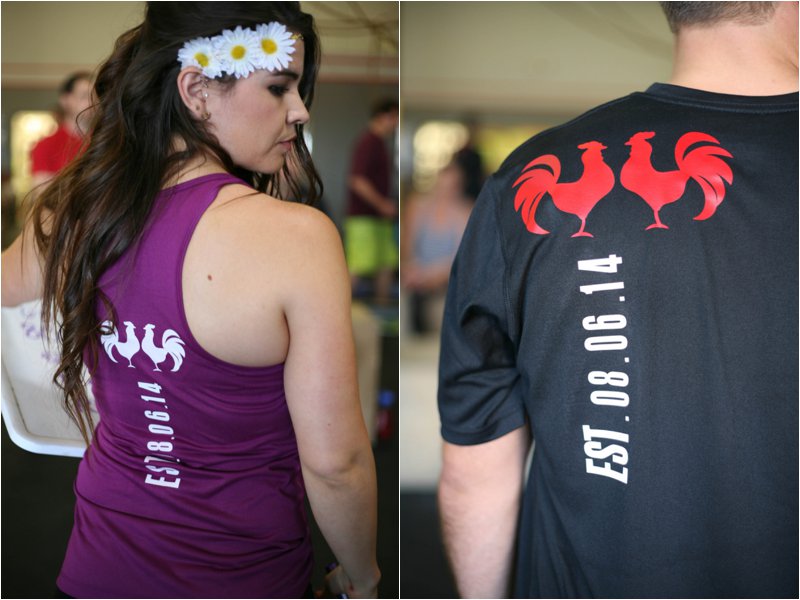 Jasmine shares that Big Barn CrossFit hosted the wedding ceremony and workout (complete with cake!) in place of its regularly schedule 6:30 and 7:30 pm classes. Here's a look at the actual workout — the reps correspond with something meaningful to this couple, including the year of this marriage: 2014! Obviously there's a lot of reps to this one; only one person works at a time.
Bing & Stacy's Wedding WOD:
60 Kettlebell swings
70 Box jumps
80 Burpees
90 Wall balls
2014 Meter row
I'm not sure I could have gotten through this workout, even if I knew there was going to be cake afterward!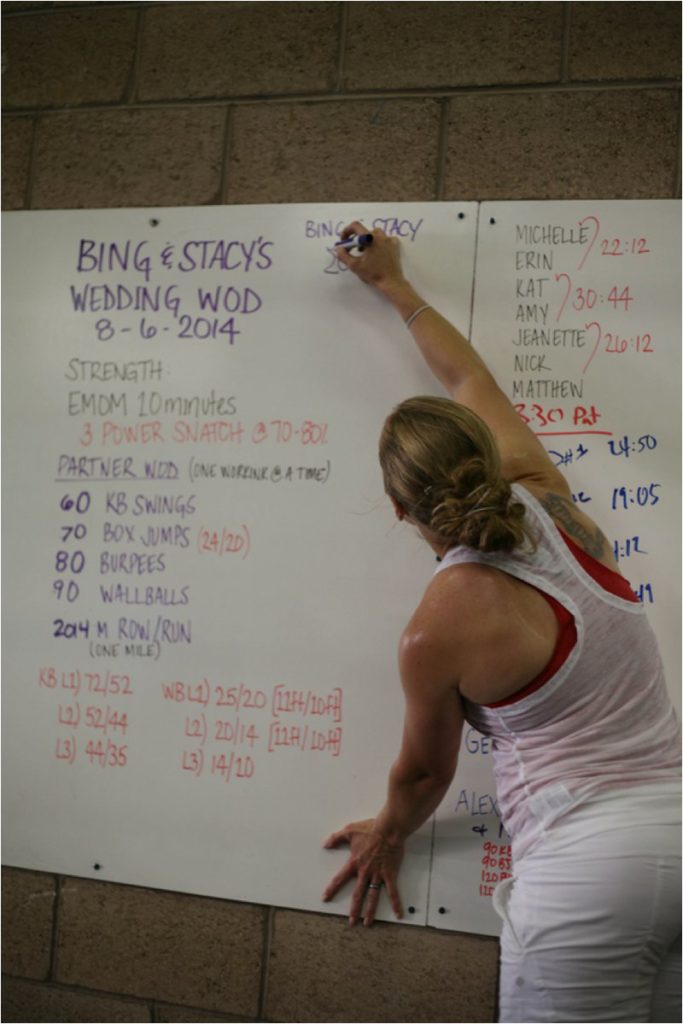 Congratulations Alicia and Stacy!
Have you ever attended wedding workout?
Would you consider doing a workout after your wedding?