So, last week was pretty surreal!
Seeing Aaron and me on the Southern Weddings' blog was awesome! I gained a bunch of new followers on Instagram (hi guys!) and really feel like I started the new year off with a bang!
I had to face some major fears, too. (I talked about overcoming fear in 2015.) A big one was sharing our feature with our box and all my CrossFit friends, as well as posting about it to Facebook. I had a few minor freak-outs but all the feedback I received was overwhelmingly positive! Everyone loved the feature and I have to say, I felt pretty honored to get to share our love for each other and CrossFit through such an amazing publication. Southern Weddings has been a long-time favorite of mine!
I hope you don't mind, I couldn't resist putting together a feature of my own with some of the images that didn't make it into Southern Weddings' post!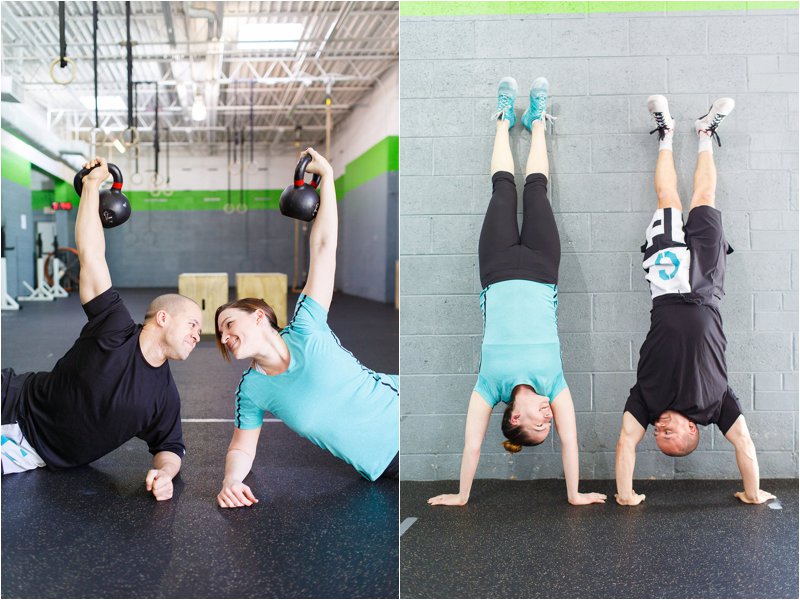 Have you ever been in a photoshoot or featured on a blog?
Do you think you'd be nervous to share it with others?
—
Our photographer Katie Nesbitt put together a sweet feature on us too over on her blog! You're awesome, Katie – thank you so much again!
Special thanks to my hubby, Aaron for going along with this and making it fun!
And thanks to our CrossFit box and coaches for being an awesome community of people! We love you guys!
See the feature on Southern Weddings!
Do you workout with your boyfriend or husband?