Good morning + happy Monday! I am beyond thrilled to share this engagement session by Ava Moore Photography with you today. It is by far my very favorite, and I bet you can guess why! Yep, it's a couple just as smitten with CrossFit as they are with each-other, and it's all evident in their e-session! I love it! Read below how Brittany and Will met at a CrossFit box!
---
From Brittany:
I walked into Crossfit Charleston January 2011 with a friend of mine who had been crossfitting for a few years already. I had heard about it through several friends and figured it was time I tried it out. So, as Will tells the story, I walked across the parking lot in a red dress and he immediately knew he had to meet me. Will is the owner and head coach of Crossfit Charleston, so he coached me in my first class and later that night, he called our mutual friend and asked about me. St. Patrick's Day 2011 was our first official date!

I fell in love with Will very easily, he has a heart of gold, a heart for Christ, and a passion to give to his athletes and his community that is empowering. I'm motivated each day to become a better person because of him. Crossfit Charleston is our second home… although sometimes I think its our first home, but it helps us continue to build our relationship. Our relationship isn't only about us, but about trying to be role models for our athletes and how we can inspire others to strive for a healthy lifestyle, a strong loving relationship, and a community that you can call your family. I never would have thought God would bless me with such an amazing man and on top of that a Crossfit box I can call my family.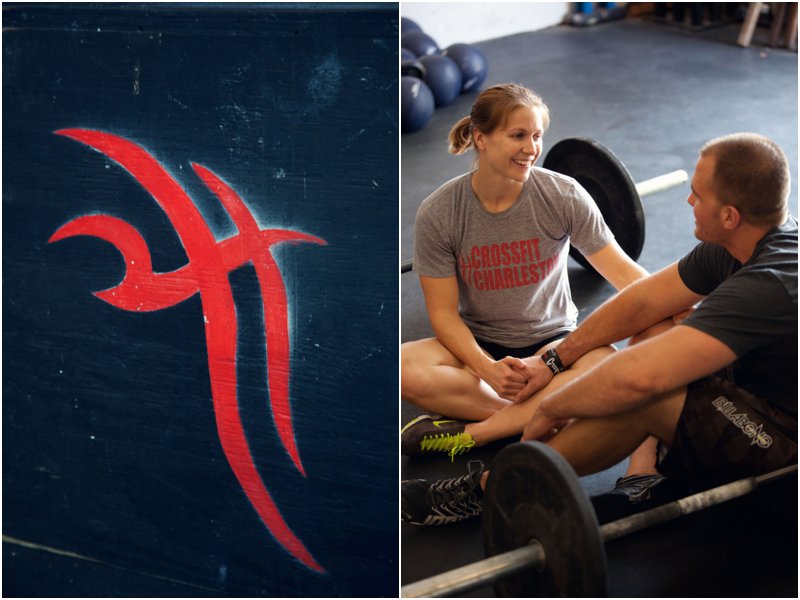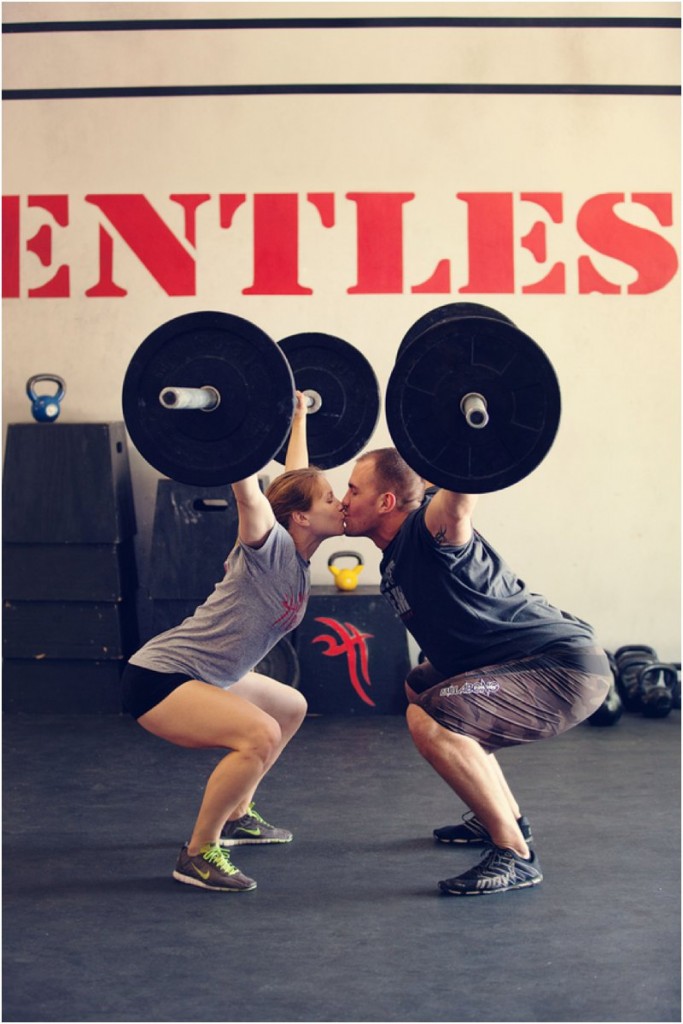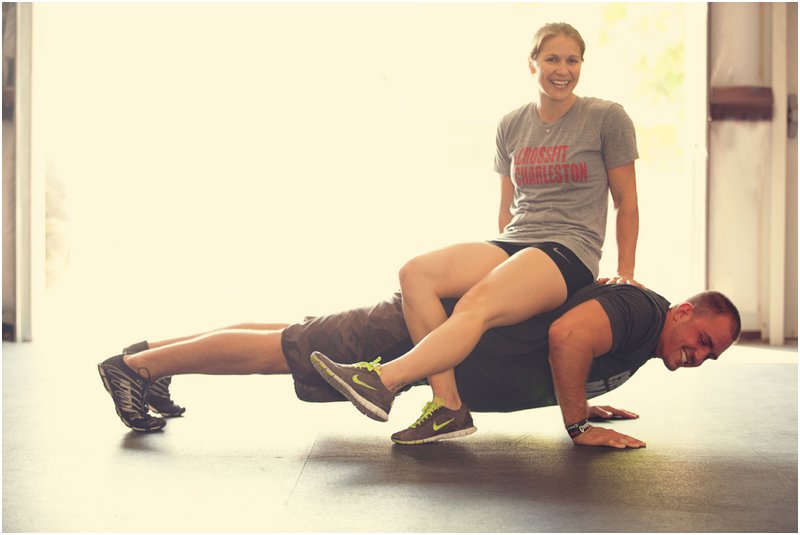 All photos by Ava Moore Photography – you really hit this one of the park, Ava!
You guys know how obsessed I am with CrossFit and how much I've enjoyed doing it with Aaron… it's really strengthened our relationship and one good thing about our box: there's lots of couples! I can see how people meet their significant others at a place like this – the common interest is obvious!
Of course, the couple did a few traditional photos, too… and they're gorgeous!
---
---
Thank you so much, Ava, for this submission. Also, special thanks for Brittany for taking the time to respond to my emails and tell the story of how she met Will, and how these pictures came to be!
Are you a crossfit couple?
Would you consider doing a crossfit engagement shoot?