Happy Monday all!
Meet Vince and Gabby — the cutest CrossFit couple, ever!
Members of CrossFit Chatsworth; photographed by Sophie Rybalov.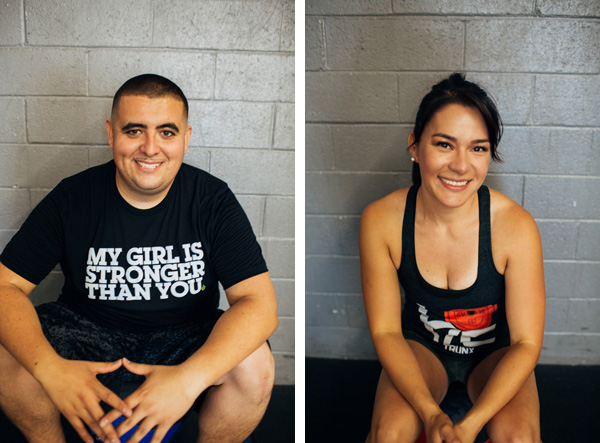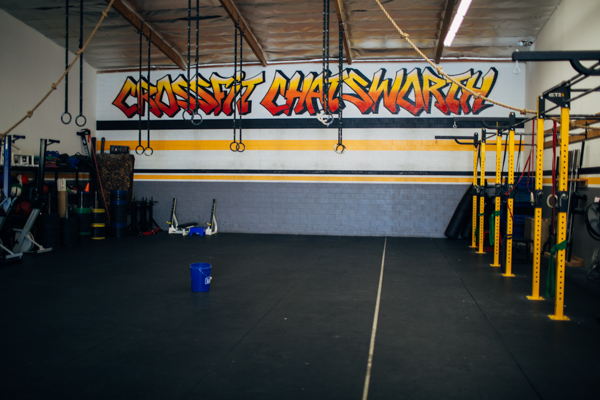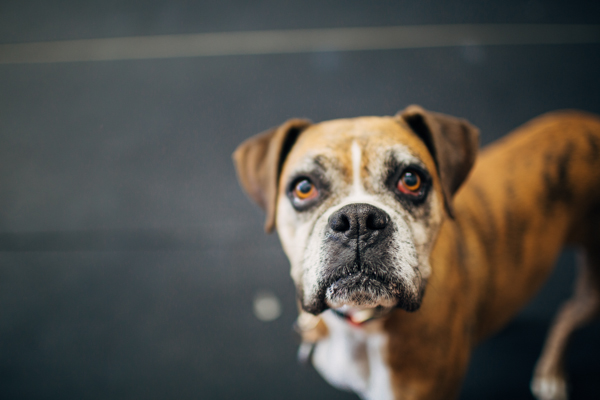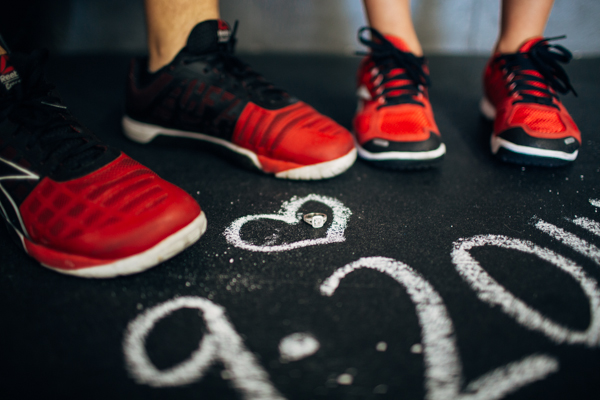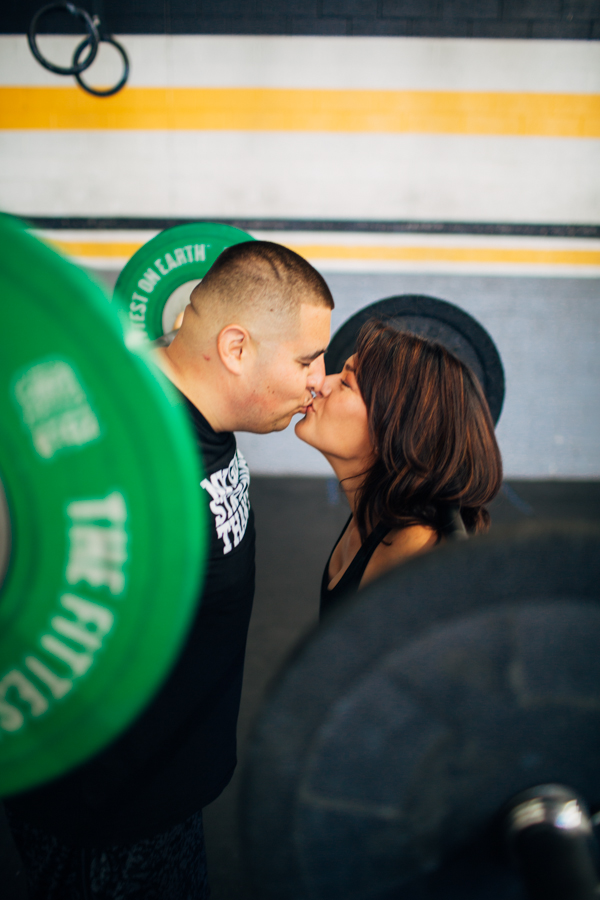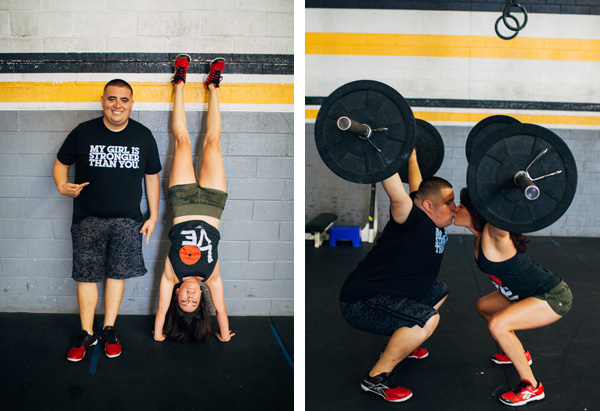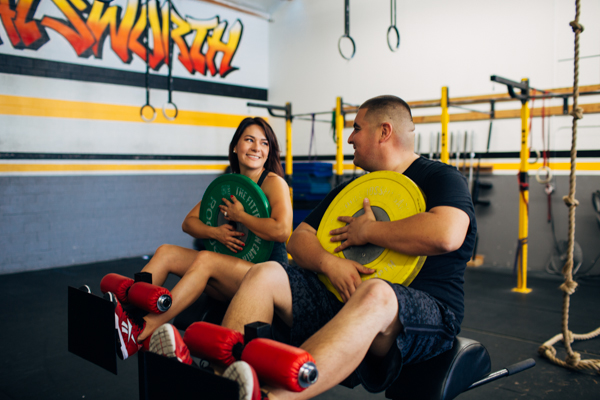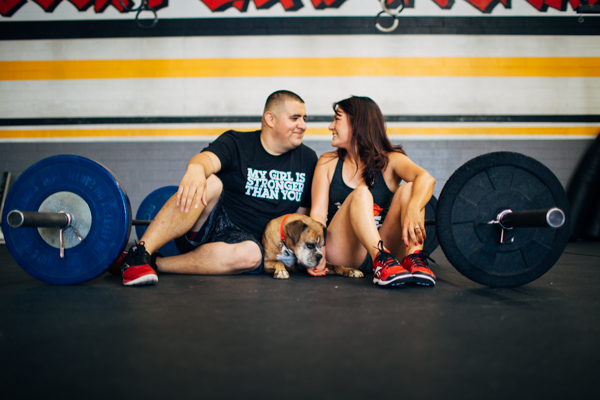 Vince and Gabby got married last month and I'm so honored to get to share their engagement photos. I've seen quite a few and I have to say: they are THE cutest CrossFit couple, ever! Their joy is infectious and these photos just make me so happy — I love how bright and colorful they are and how much fun they're having! It reminds me how fun CrossFit is, and more and more, I'm convinced CrossFit is the secret ingredient to a fun-loving marriage.
Just look at the the faces on Gabby and Vince!! From what they've shared, CrossFit has been great for them! They've been doing it a year with no plans to quit anytime soon. Thanks so much for sharing these images with us, guys. Now, a Q&A with the bride:
When did you start doing CrossFit?
We both started CrossFit about a year ago.
What prompted your interest?
Just hearing a lot of CrossFit talk, I found a Groupon and decided to give it a try.
Did your fiancé participate too?
Yes, we both started together.
Do you have an athletic background?
I have always been athletic. In high school I played plenty of sports, including softball, soccer and volleyball. After team sports I just did circuit training and running. Vincent used to play baseball and after high school he stopped working out. He started to do circuit training six months before crossfit.
When you first started, what was your initial reaction?
This is f*cken crazy! LoL
How often do you go now?
We try to go 5 days a week!
What was your aim in doing CrossFit? To get stronger? Lose weight? Or for pure enjoyment?
I was looking for something to keep me interested. Running can be so boring and I would fall in and out if it. Losing weight is always a benefit. For Vincent, it was getting his life back on track, which meant losing weight and feeling better about himself.
How has CrossFit changed your body?
We have both definitely lost inches!!! It has also changed my view as to what I want my body to look like. It's not "I want to be skinny;" it's "I want to be strong and proud of my body."
Are you happy with those changes?
Most definitely!
Is CrossFit a big part of your relationship? In what ways?
CrossFit is a huge part of our relationship. It's awesome how we both enjoy it together. A smack in the ass here, good job there. Being able to share the lingo, PR's, technique. It's a place we can both shine in our own different ways. Once you are in the box everything else goes out the door!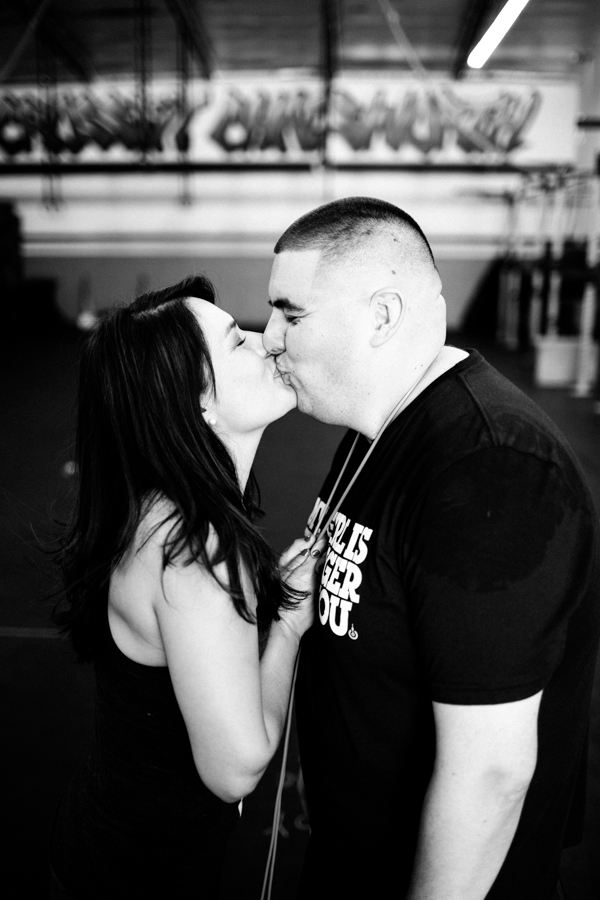 Do you relate any elements of Crossfit to marriage?
Of course, there will be good days and some not so good, but you keep showing up, trying hard and don't give up.
What's your favorite workout to do together?
We love to do DU's together. They were a struggle for the both of us, so we "hated" them for a long time… But NOT anymore 🙂
Do you both like lifts or, does one prefer lifting and the other cardio?
We both lift heavy shit! LoL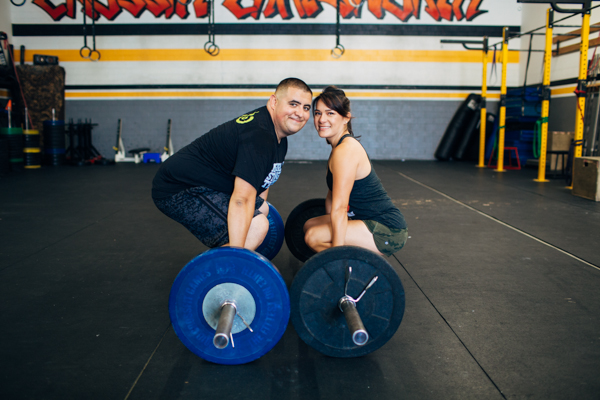 I love that you included your pup in the photos; what's your dog's name?
Princess, she is definitely a part of our family so we wanted to include her.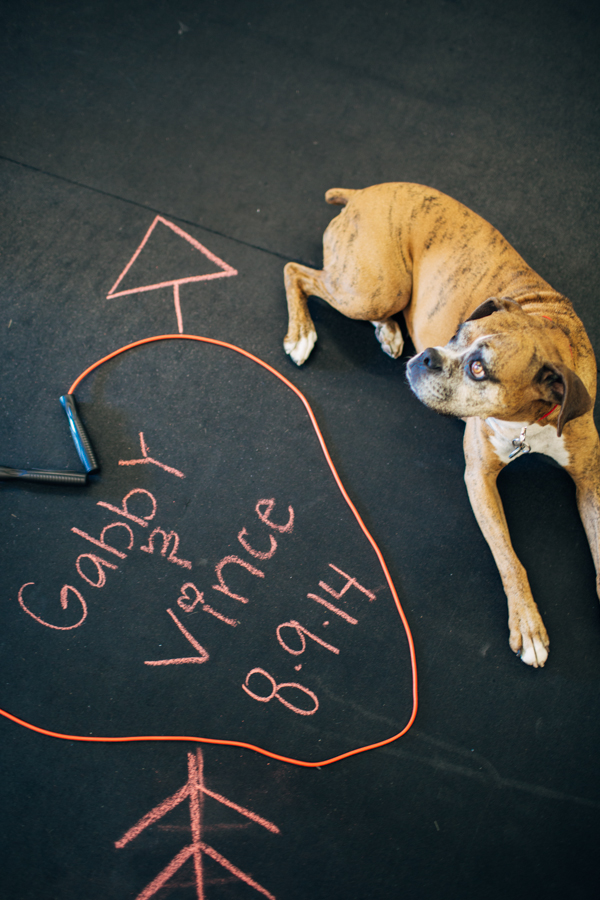 Were your friends and family surprised to see you two CrossFitting for your engagement session?
Yes, it's obviously not the typical engagement session. Who knows they might think it's silly, but I wanted to incorporate something that we both enjoy together as a couple. It has changed our life's and only Vincent and I know how much it means to us.
Do you plan to add any touches of CrossFit to your wedding day?
No, we are having a cowboy theme for our wedding– we didn't want to go over board w/themes LoL.
Do you have advice for other women interested in doing CrossFit prior to their big day?
I always encourage anyone to do crossfit. It's for all levels, and life changing.
Would you suggest they do it?
Just give it a try!
Paleo seems to be the diet of most CrossFitters. Do you eat paleo?
Yes, we try to be 80/20 paleo. We also like our beers. LoL
What were the results of eating paleo? Did you lose weight? feel better? get stronger?
We have both seen great benefits and it's been easy to incorporate into our lifestyle. Vincent has lost tons of weight, it's changed his life. I haven't seen a drop in weight but my body has changed in so many ways. I'm stronger then ever.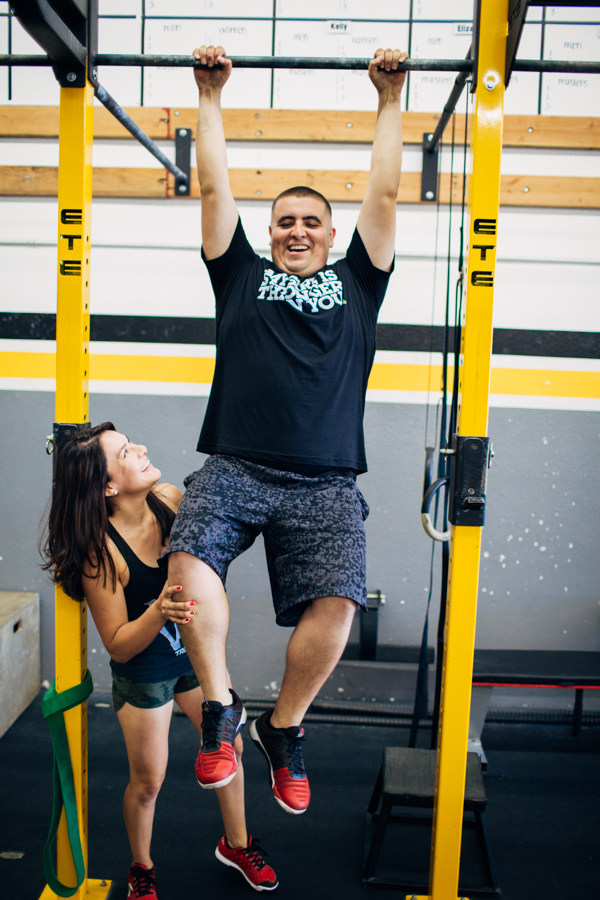 To see Gabby and Vince's other engagement photos, visit Sophie Rybalov's blog here.
Sophie: Thank you for sharing these awesome photos!
Gabby and Vince: Congratulations! Not just on finding love, but on finding something you love to do together!
I really love the these two concluded their e-session with this AMRAP 4EVER:
"AMRAP 4EVER" 5 kisses 10 Hugs 15 I'm Sorry's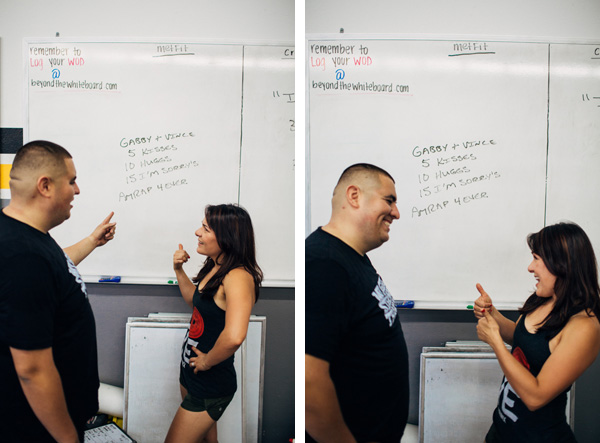 To see more CrossFit engagements like this one, go here.
If you know a CrossFit couple (or you're a CrossFitter!) submit your love story here or ask your photographer to submit via TwoBrightLights!