Hey friends! Happy Friday! I'm so happy it's finally the weekend! It's been a good week – I'm getting back into my routine with work and CrossFit, but I leave town again next Tuesday! I'm going to visit my grandmother and Florida and I'm excited, but it feels like I've been gone so much this month (between trips to Tennessee + Austin). Anyway, I'm really looking forward to a low-key weekend with my hubby. What are your plans?
Below are some good reads + recipes from around the web. Enjoy!
Fashion Friday this week is all about the bright pink! I'm also loving these workout crop tops… maybe one day I'll actually be in good enough shape to wear one! 🙂
Oh and hello running jackets! It's too cold to show up to CrossFit in a tank top anymore. How are you keeping warm for workouts?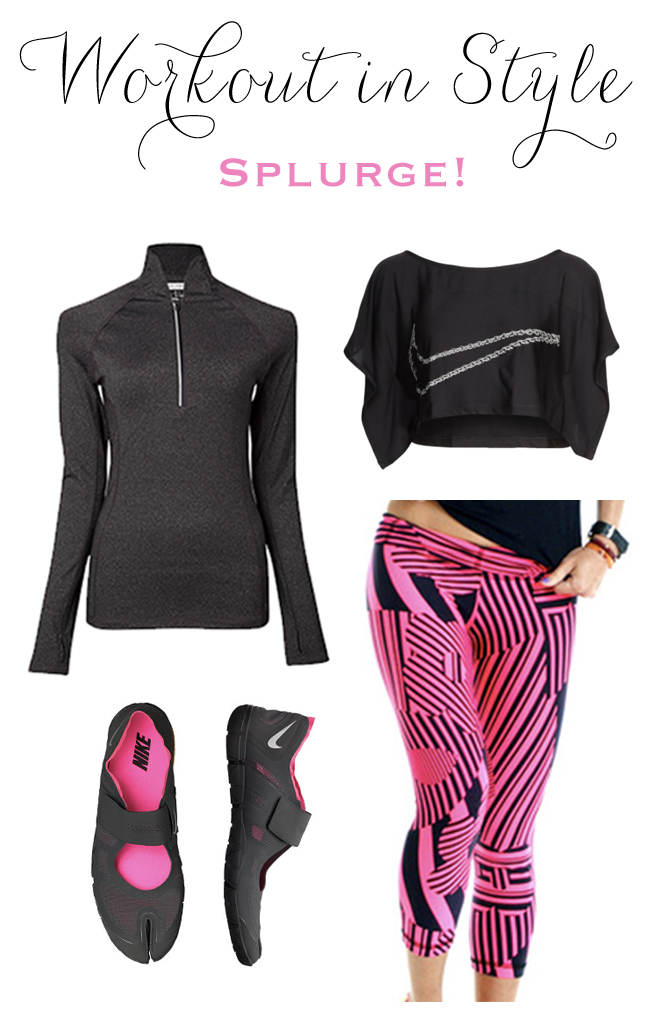 Running Jacket / Nike Free Gym Shoes via FitSugar / Pink Capri Pants / Nike Crop Top
Question of the day: (I'm thinking of doing a whole posts on just a question of the day, but in the meantime, I'm throwing it in here:)
What do you think of weight loss/healthy eating challenges?
Do they work for you? Or, is a long-term approach better?
Can't wait to hear your thoughts!
Happy weekend!