You guys know our adorable fit bride, Cherie, whose wedding is right around the corner? Well, I'm so honored to get to share her gorgeous engagement photos with you today! The pink tulle, polka dots and genuine giggles are adorbs! Seriously, I'd by lying if I said this wasn't my favorite engagement session, ever! Not sure there was ever a Southern couple as cute as these two! Chere: thanks for sharing these with us! Imagery by Johna G. Photography.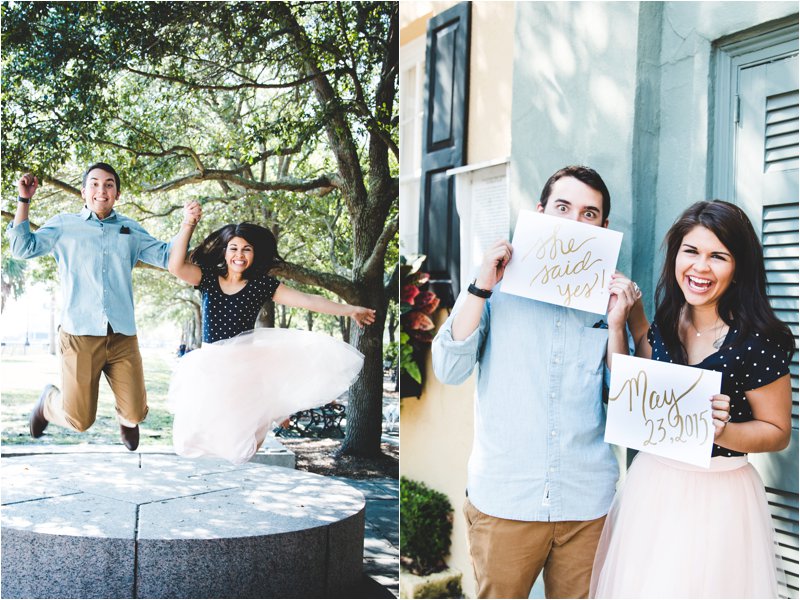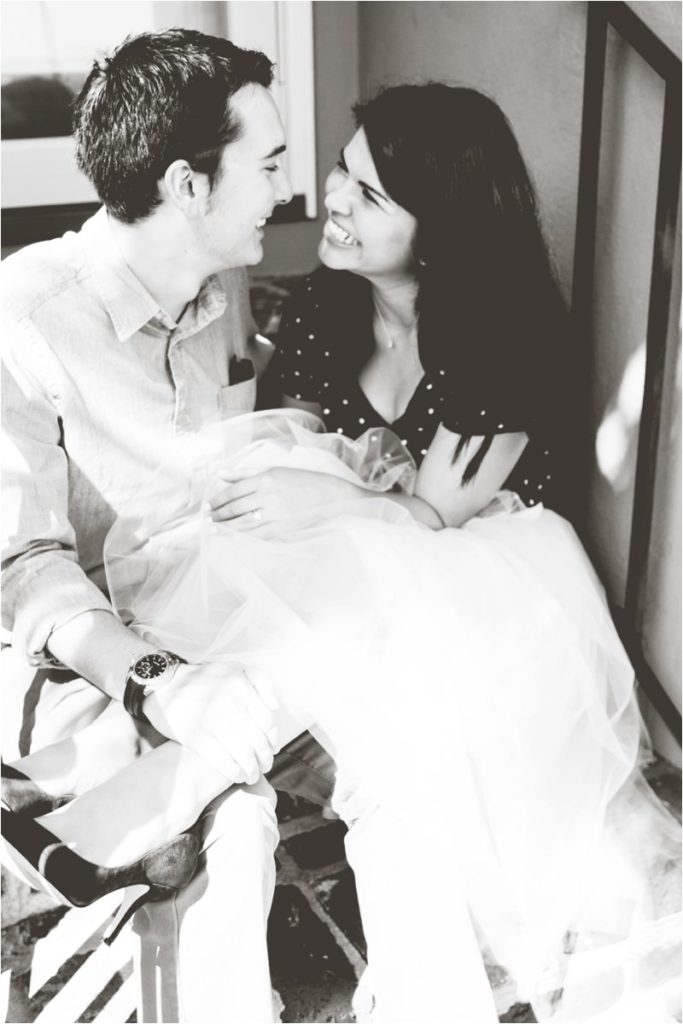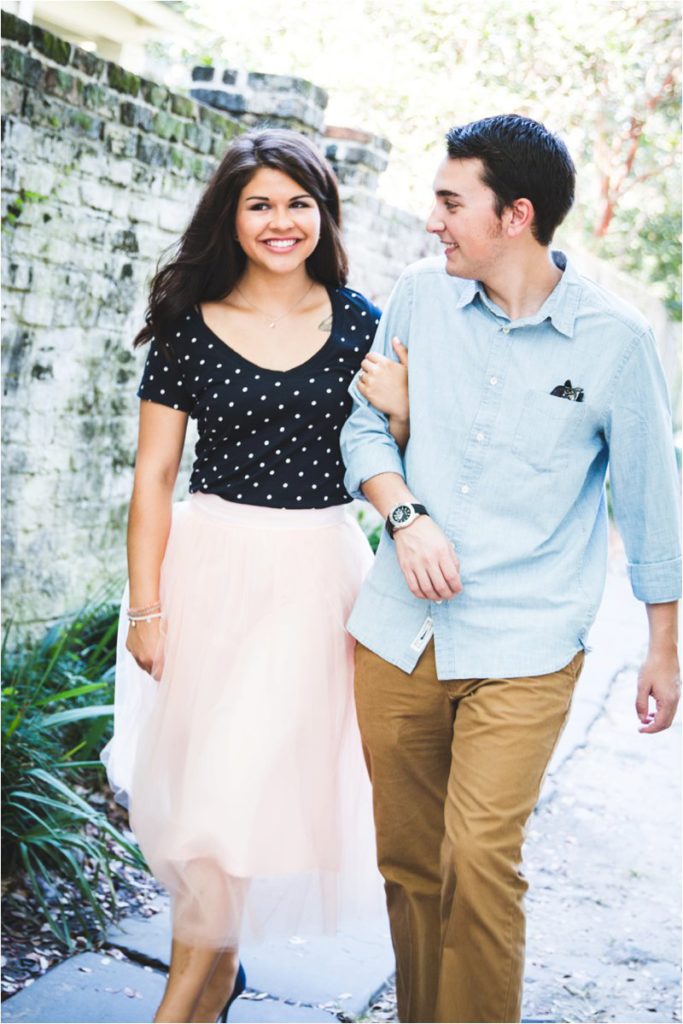 If there's anything I'll admit to, it's the fact that I have a bit of Southern in me.
There's something about the South that makes my knees go weak no matter how much I want to claim myself a city girl. The fact is, the South is a charming place and it's scenes are serene, and we've had a love for the low country for quite some time now. You could even say Charleston has become a little home away from home for us!
Ever since L's sweet proposal in this little ole' city (read about it here), we knew that the charm of Charleston would have a place of it's own in our wedding planning and festivities… And what better way to make that happen than with our engagement shoot location being the very place itself?
Honestly it felt surreal to know we were really taking our engagement photos!
I even remember looking at my Da (my grandmother) and saying, "our a Charleston dreams are coming true!"
Earlier on in the weekend L's mom purchased this incredible
Print as a gift for our future home. It meant so much to me that I couldn't help but include it in our Rainbow Row shoot.
Add a little hand lettering from my shop,
and that completes a perfect pic of us, if I do say so myself!
About our photographer, Johna:
Something I absolutely loved about working with Johna was that she made it feel easy to be us. While many of the pictures were something apart of a vision or placement, the reactions were so natural and fun. We didn't feel uncomfortable at all, and if we did, we just switched the pose to make it feel more like us.
If I'm going to sum up the love I have for my man in a pic, this is it. Y'all- #thatsmyfiance!!!!
I'm going to boldly proclaim that this was basically the most amazing photo shoot ever (I knowwww, lacking a little humility there). But the truth is, when you get to spend the day twirling around Charleston with your man and your best friend as the photographer, it's hard to compare it to anything else! 🙂
Can you guess which shot is Cherie's fave?How could you choose, right?
My shirt and his shirt: H&M / His pants: American Eagle / My Skirt: Shabby Apple / Shoes: Macy's / Accessories: H&M / Signs: Waiting on Wildflowers Homemade Hand Lettering / Charleston Print:Rifle Paper & Co.
—
JUST JOINING US? CHERIE IS THE OFFICIAL BRIDE BLOGGER FOR FIT FOR A BRIDE; CHECK OUTHER INTRODUCTION! ALSO FEEL FREE TO FOLLOW CHERIE VIA HER BLOG,WAITING ON WILDFLOWERS OR ON INSTAGRAM!