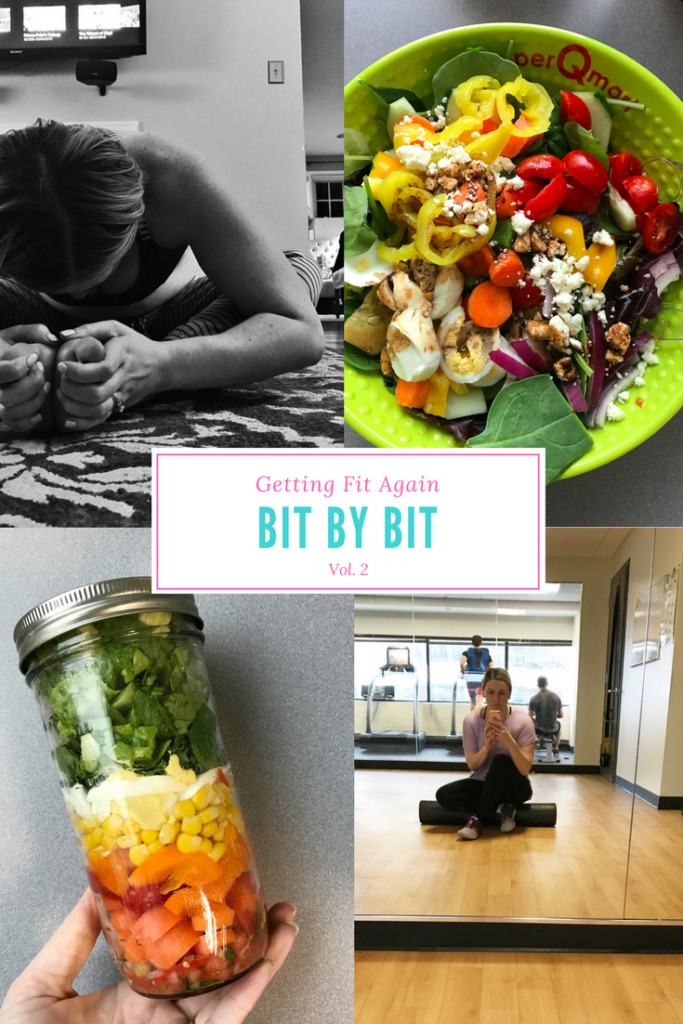 Getting Fit Again, Bit by Bit, Take TWO!
Here I am again, friends – sharing another weekly update on my long road back to better health! This week was good and bad.
Let's start with what's working:
My fitness journey is a little different this go around. I'm not at all focused on the scale or how I look, it's all about how I FEEL. The past two years have been really stressful and I see the impact on my health, whether it anxiety or emotional eating. That said, I wanted to incorporate some intention into my day: a quiet time to be still, reflect, find gratitude; center; and just, overall de-stress best I can! That said, this app has been AWESOME! It's free and so easy to use! I love that the "workouts" are as short as just 10 minutes, which makes it impossible to use the excuse "I don't have time." It also feels really great to get quiet! The app provides all the music and instruction. Definitely going to try to stick with this! (Learn more about this app here.)
Salad Club !
Salad club! <<< Sound the trumpets!!! >>> Oh how I've missed Salad Club!!
I mentioned that I switched jobs earlier this year to eliminate a long commute and a lot of work stress. I knew the trade-off would be good for my health because the new employer would also be my former employer – the place where I discovered Salad Club and used to workout at lunch a few days a week. Well, fast forward a few years and Salad Club is still going strong! This has been so great: to not have to think about lunch and know I can make a huge, delicious salad to satisfy me in the middle of day; game changer! #lifetimemember #saladismyjam
Salad in a Jar
I had a personal trainer in the months leading up to our wedding and I vividly remember her telling me "you love healthy food" and it's funny, she was right, I do! (I guess I just needed the reminder; same is true these days!) I'm really leaning into that now and aiming to have meals/snacks I know I love and salad is a true staple for me! I am lucky I actually LIKE salad! With this in mind, I've made Salads in a Jar when I know there not going to be Salad Club (Mondays, for example; due to varying schedules we often start Salad Club on Tuesdays). It's so, super easy to throw salad ingredients in a jar and them dump them in a big bowl the next day! It's easy to transport, fresh and delicious, and definitely a lot better for me than anything I could buy in the area.
Gym workouts
Oh ya'll! I need my emoji praise hands right now!!!! This gym. There's just something about an empty gym. It's so invigorating yet so calming to get an hour ALONE at the gym in the afternoon. First of all, as a mom, my alone time is limited so when I do get an hour to myself it's glorious! I haven't felt my best during workouts (I feel rusty — especially doing push-ups!) but I'm getting there and at this point, that's all that matters.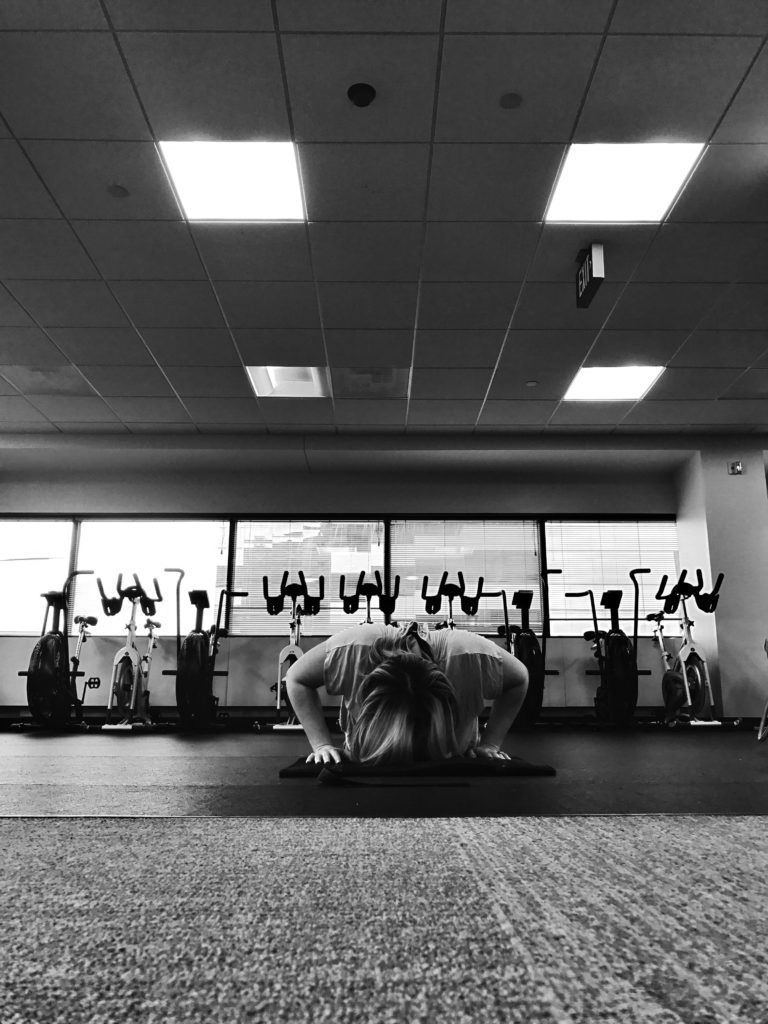 Alright, now let's get to what's NOT working:
Running
Ugh! So, it feels great to be back in the gym but I don't miss running. There have been a few days I tried to do interval runs — I used to run an average of 3 miles at least once a week! — but ugh, I'm just not loving it. My legs feel super heavy and achy! I know I really need the cardio and really, REALLY need to work my aerobic endurance but it's just hard right now. Like, REALLY hard so, I'm trying, but it's slow going! Running has not been my favorite part of returning to the gym.
Managing Sugar Cravings
So I love my new job but there's a candy jar in my office and I'm already in a bad habit of helping myself throughout the day; hello mindless eating! Of course, moderation is key and a piece of candy now and then won't kill me but here's how this usually goes down: one piece opens the door for another and another and another! I'm a bottomless pit for sugar, I swear and I do so much better when I just pass it up altogether! I'm definitely going to have to work my will power muscle to overcome this!
Avoiding Fast Food
WHERE ARE ALL THE HEALTHY DRIVE-THROUGH JOINTS? << Serious question! >>
With all the mamas in this world who don't want to get of the car with a little one, I would think somebody would have established at least one healthy fast food restaurant by now, but nope, the choices remain: Burger King, Wendy's, McDonald's — > with super limited healthy food choices, and I have to be honest, I'm using the "I can't / don't want to get out of the car" routine all the time. I'm also using the "I'm tired, I don't want to cook" excuse at home (seeing a pattern here?) and I totally hate that about myself right now. I NEVER used to eat fast food, like EVER. But these days I'm quick to come up with an excuse why I should! This is something I want to break ASAP on this journey to health again because I don't want to set that example for JR. More to come on this topic soon!
Another thing I'm not loving is feeding this kind of food to JR regularly! Although, as you can see, he's not complaining. Lol!
A few tips I'm living by this week:
You don't have to go all in. In fact, if you've been out of the game for awhile, ease back in! Don't think you have to work out everyday.
CROWD OUT! I'm going to talk more about this later but it's all about crowding out y'all! I haven't eliminated a bunch of stuff from my diet; instead, I've started adding things in — healthy things!!! — which naturally "crowds out" the unhealthy things. I'm loving this approach because it doesn't feel overly restrictive or unmanageable.
Baby steps!!
What's some things you've done toward getting healthy this week?
Small things you try next week?