"I remember when I prayed for what I have now."
If you've been following JR's journey, it should come as no surprise that we celebrated his two-year homecoming anniversary this weekend! We purchased five balloons to represent the five months we waited for this day, and the blue and grey is a tribute to our dear friends at MedStar Georgetown University Hospital, whom we believe are a big part of the reason JR survived his early birth and subsequent NICU stay.
I'll never forget that Tuesday when the doctor said "we're thinking Thursday" — everything outside the NICU ceased to exist! This was it, homecoming was upon us and nothing else mattered.
I camped out at the hospital for the next 48 hours monitoring JR's milk intake to ensure we were meeting shift minimums for the golden pass outta there. Then, the night before, leaving to go home and prepare for his arrival: it felt like Christmas Eve!
Of course those first few days at home weren't total bliss: we were terrified! JR was on oxygen and a (very loud) apnea monitor. We called the NICU a few times in a panic but somehow, by the grace of God, we kept this little man alive and, what we like to think of as thriving these past two years.
Oh, and we took a million photos in the meantime… hello motherhood!
It's been such a joy watching JR grow and change right before our eyes — he has such a fun-loving personality, and he's always smiling and laughing. He will literally LOL at Mickey Mouse Clubhouse and I love it; it's music to my ears to hear him so happy!
I think we've all grown a lot these past two years.
We're stronger, wiser and our hearts are fuller than ever before. Our lives aren't perfect (by any means) and we deal with a lot, sure – therapies and doctors, but it's totally worth it to shepherd this little guy through life. We have no doubt he will amaze us all as he's always done.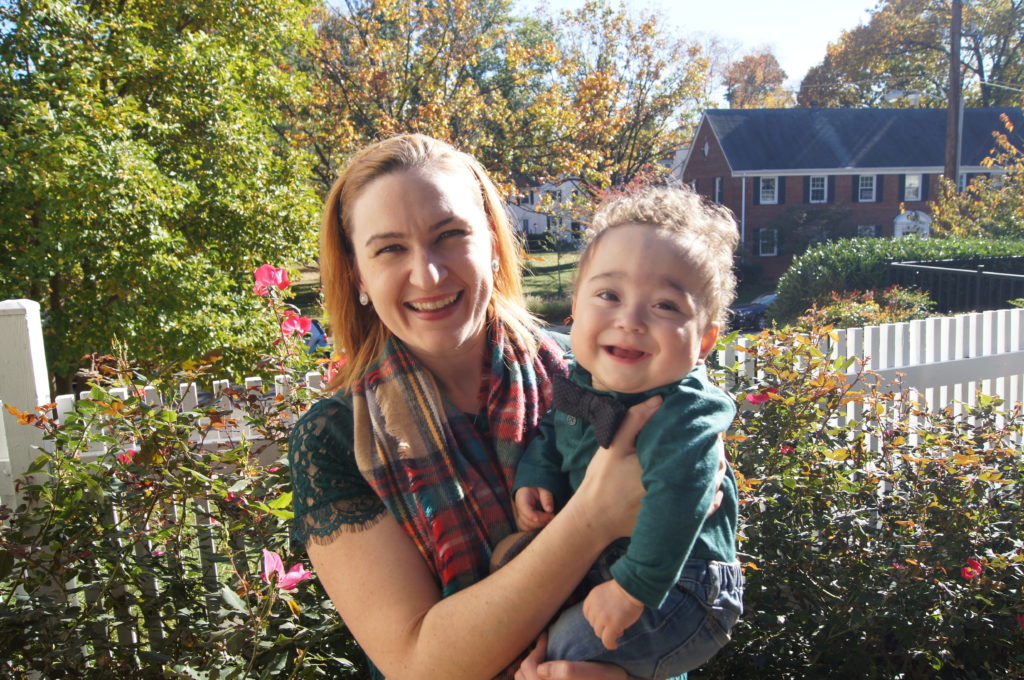 To be totally honest, I can't believe it's been two years since those harrowing hospital days – TWO YEARS! – but boy am I glad they're behind us. Amidst a lot of STUFF (those aforementioned therapies and doctors), we've been making up for lost time with over-the-top parties, playing dress-up during holidays, taking road trips and family vacations and all that we can to create beautiful memories. As I think back, there's so much we've done. SO much! It was impossible to convey it all in this little graphic, but I tried — here's a sneak peak at some of the best of the best moments from 2015 to present.
Needless to say, it's been wonderful having JR in our lives and we would have waited another 5 months — or 10 or 20 — to be united with him under one roof. His smile makes it all worth while! (Even those sleepless nights, which — I won't lie! — are pretty frequent.)
We love you little man! Keep smiling, keep striving.
–
For those of you just joining, JR is my son. He was born 16 weeks early weighing 1 lb 12 ounces and spent five months in neonatal intensive care — he is lucky to be alive today. We are so very, VERY blessed by him and his triumphant story. Thank you for reading it! Follow the links below to catch-up.