It's now been a year since JR's homecoming so I thought it fitting to finally share this post I wrote back in December 2015 and officially introduce our little man to the blog.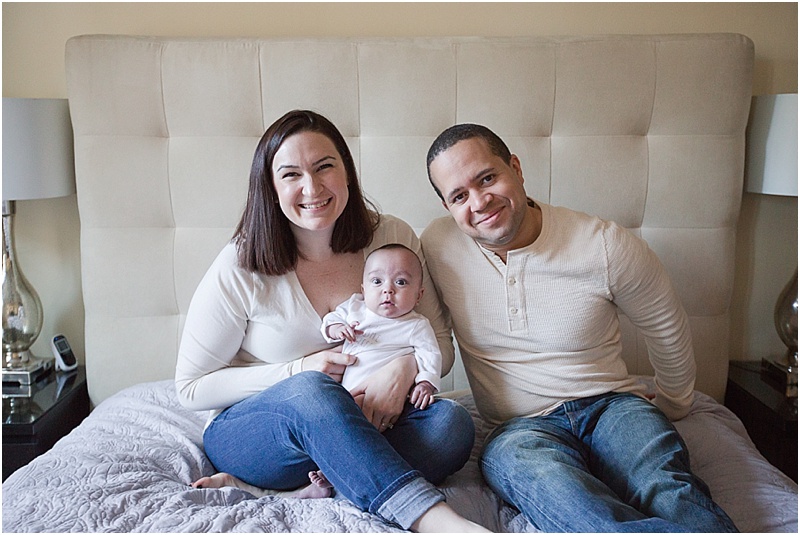 Oh friends, it's been so long… 3, 4 months?
Actually, it's been more than a year since my last blog post. I can't believe it. Not to mention, so much has happened in that time! I had a baby… very early… and we went through hell in the hospital. We spent 5 months in the hardest, scariest, and (sometimes) saddest place on earth: the NICU or, intensive care for babies. Trust me, you don't want to know about the NICU.
There were countless, bottomless sobs until my belly ached; constant desperate prayers for JR and strength to press on. Terrifying bouts with life and death — once literally sprinting there for fear he wouldn't pull through. So many sleepless nights and somber trips back and forth. And a new, unpleasant friend in the form of an elephant called anxiety that weighed heavy on my chest every day.
The NICU was awful, guys. Sad and exhausting, painful and slow. 147 days slow.
But then! JR was finally released to come home! I'll never forget that Tuesday, the doctor saying, "we're thinking Thursday," and literally everything outside the NICU ceased to exist in my mind. I camped out for two days by his bedside to make sure he met every requirement for getting out. It waas surreal and so fragile. It felt like a sprint to the finish; like an escape from prison! I'd had ENOUGH of the NICU. I was so ready… yet so worried it wouldn't happen… but hallelujah, it did!
Named after our favorite book in the bible, my granddad, James and Aaron's father, Rex our micropremie, J.R., taught us the true meaning of faith, hope, love, and perseverance. Please meet our amazing little man!
JR was born June 11, 2015, just a few minutes after midnight. He came roaring completely unexpected into the world, less than an hour after we arrived at the hospital! We don't know why he came early but doctors suspect I may have had a placenta abruption. He's considered a micropremie because he was born prior to 32 weeks — a full four months early at just 24 weeks and 5 days, weighing only 1 lb 13 ounces.
As you can see, JR has come an incredibly long way since then!
Today he weighs over 12 lbs, is breathing on his own, eating well and is spot-on with all his 3-month milestones. He's seven months actual, but we only expect him to act according to his "adjusted age" which is 3 months, accounting his 16-week early arrival. JR is smiling, giggling and cooing – he loves cuddling, his pacy, and hot air balloons – and of course, we're head-over-heels about him!
In all honesty, it feels impossible to summarize what all we've all been through these last several months… I'm a writer (I love writing!) but even for me, this experience was something I couldn't bring myself to blog about. It was too gut-wrenching, too in-the-moment, too damn scary and sad and raw. I needed to live it — I needed to get through it! — and then, one day if I felt like ever blogging again, I could.
Of course this felt like a very distant "one day" but, recently, when I received these beautiful photos of our new life at home, I felt inspired to share more of our story. Photos by Jennifer Harkleroad.
These photos felt quite surreal. Is that us? Is that JR?
It was jarring and unusual to see ourselves like this– at home, with a happy healthy-looking baby. In the NICU you can never see this far ahead. You pray that you'll get there but there's no guarantee so, you cling to one day at a time.
There's nothing much "normal" about having a NICU baby either so, to think we could have a beautiful portrait session (sans oxygen!) was quite far fetched but here we are.
And being here, I feel a longing to honor it. To pause and take a deep breath. Soak it in.
In the NICU we celebrated every tiny thing — when JR opened his eyes (which wasn't for several weeks), when we ditched all his IVs, TPN, and an open crib. Clothes was a huge milestone and then, the best part — when we could walk in and pick him up. That was amazing. It was THE BEST. I would setup a rocker and hold him for HOURS. Not wanting to leave. It was in those moments I started to feel like we might finally get past this. We might heal.
And now here we are, home.
We're really, really home.
We did it.
We're doing it.
JR is going to be OK.
We're going to be OK.
Of course home life and parenting has brought its own set of challenges but balance is being restored in our home one day at a time. I am overwhelmed with gratitude for our care team at MedStar Georgetown University Hospital – the nurses, fellows, and attendings. We are overjoyed by homecoming of all our friends: Veer, Kate, Max, and Jace. The 2015 graduating class was definitely a good one!
—
Thanks for visiting the blog and reading a bit about JR's story. I hope to share a lot more soon. In the meantime, please excuse the broken links you find around the blog; the redesign is still under construction, but I decided done is better than perfect!
What have you been up to?
Do you know any other micro-premies?
Have you had a NICU experience?