You might have seen that I posted to Instagram a quote from a soon-to-be featured couple answering the question, "Do you relate any elements of CrossFit to marriage?" I didn't realize it when I put my questionnaire together (ages ago!), but after several features, and receiving a variety of answers, I've concluded this is my favorite question of all time! I decided to round up the answers from past features and share them here, so you can see why this is so awesome, too!
CrossFit is about never throwing in the towel and giving up, it's about being honest about your workouts and being supportive of the community. All of these pertain to marriage and always standing by your partner, telling the truth and being there for one another.
-Laura, CrossFit Noble
Like CrossFit, there will be good days and some not so good, but you keep showing up, trying hard and don't give up.
-Traci, CrossFit Chadwhick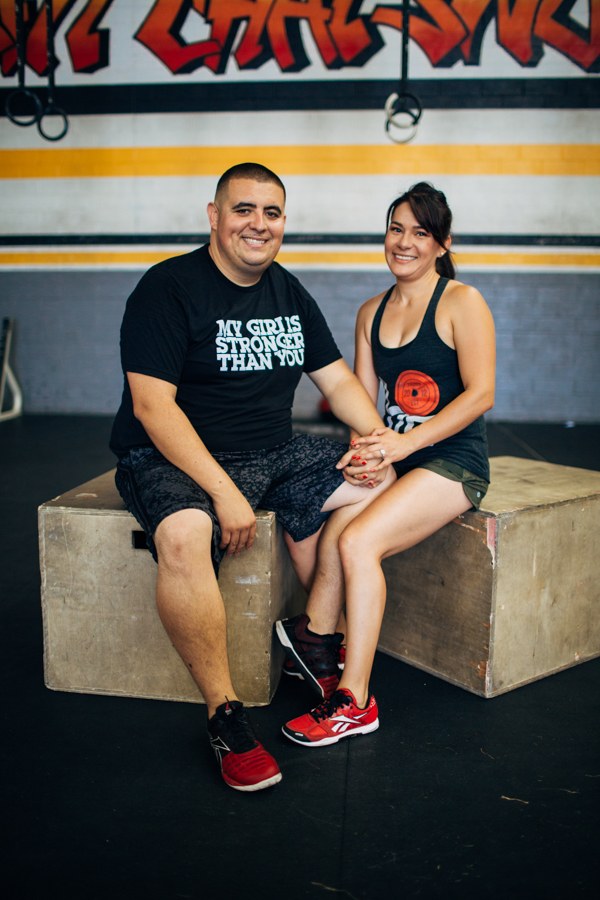 We use CrossFit as a way to refocus. There's no better way to get over an argument than throwing heavy weights around and yelling (cheering) at the other one to keep moving/pushing harder. No matter what, we are there to support one another!
-Karli & Matt, CrossFit Shatter
The best part of CrossFit is encouragement and I feel like it really translates into our relationship. For example, a couple weeks ago he saw me struggling mid-WOD to finish the 3 rope climbs I had left. He actually stopped in the middle of his WOD and said "I know you can finish this, we will do it together!" He got on the rope next to mine and did 2 extra rope climbs for me… Now that's love!
– Alesha, CrossFit Wolfpack
If you know a CrossFit couple (or you're a CrossFitter!) submit your love story here or ask your photographer to submit via TwoBrightLights!
Please tell me, what elements of CrossFit do YOU relate to marriage?
---