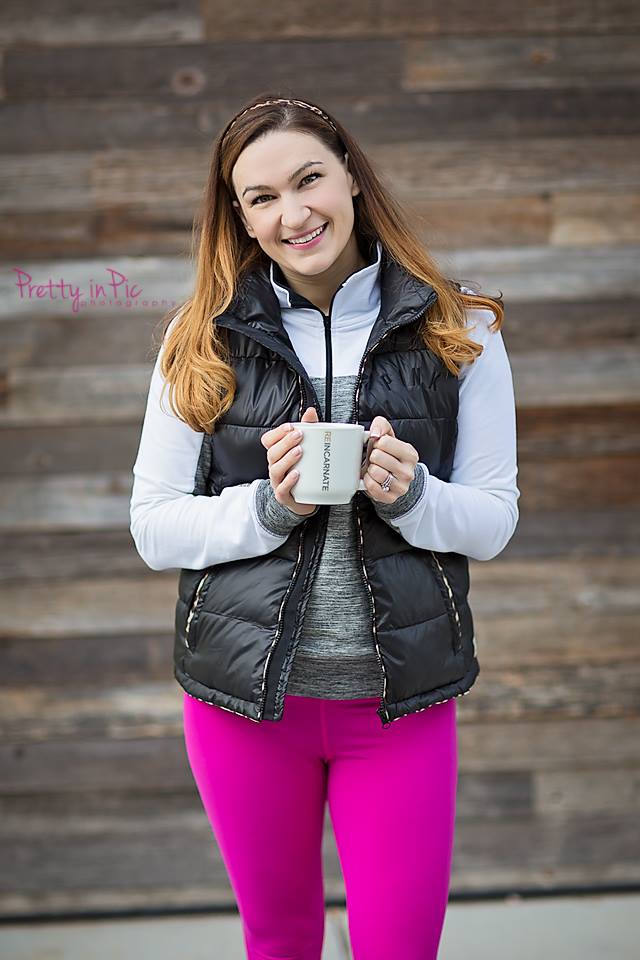 I had a whole bunch of fun last weekend playing model with a photographer friend to get a few new head shots for the blog. I'm working on a redesign but the launch won't be for a few more weeks. Since you won't be seeing a lot of the photos from the shoot until then, I thought I'd share this sneak peak!
Sneha, the photographer, brought the mug as a prop. It said "reincarnate," which she thought was the perfect word to describe my story. 🙂
She did an amazing job making me feel comfortable in front of the camera, especially considering I was wearing workout pants! Eek! I was really nervous about the shoot but in the end, it turned out to be a lot of fun and a real confidence booster. I can't wait to share more pics soon!
Have you ever played model before?
Do you get shy in front of the camera?
Photo by Pretty in Pic Photography.