"The Lord is my shepherd. I will not be afraid. He is with me."
– Psalm 23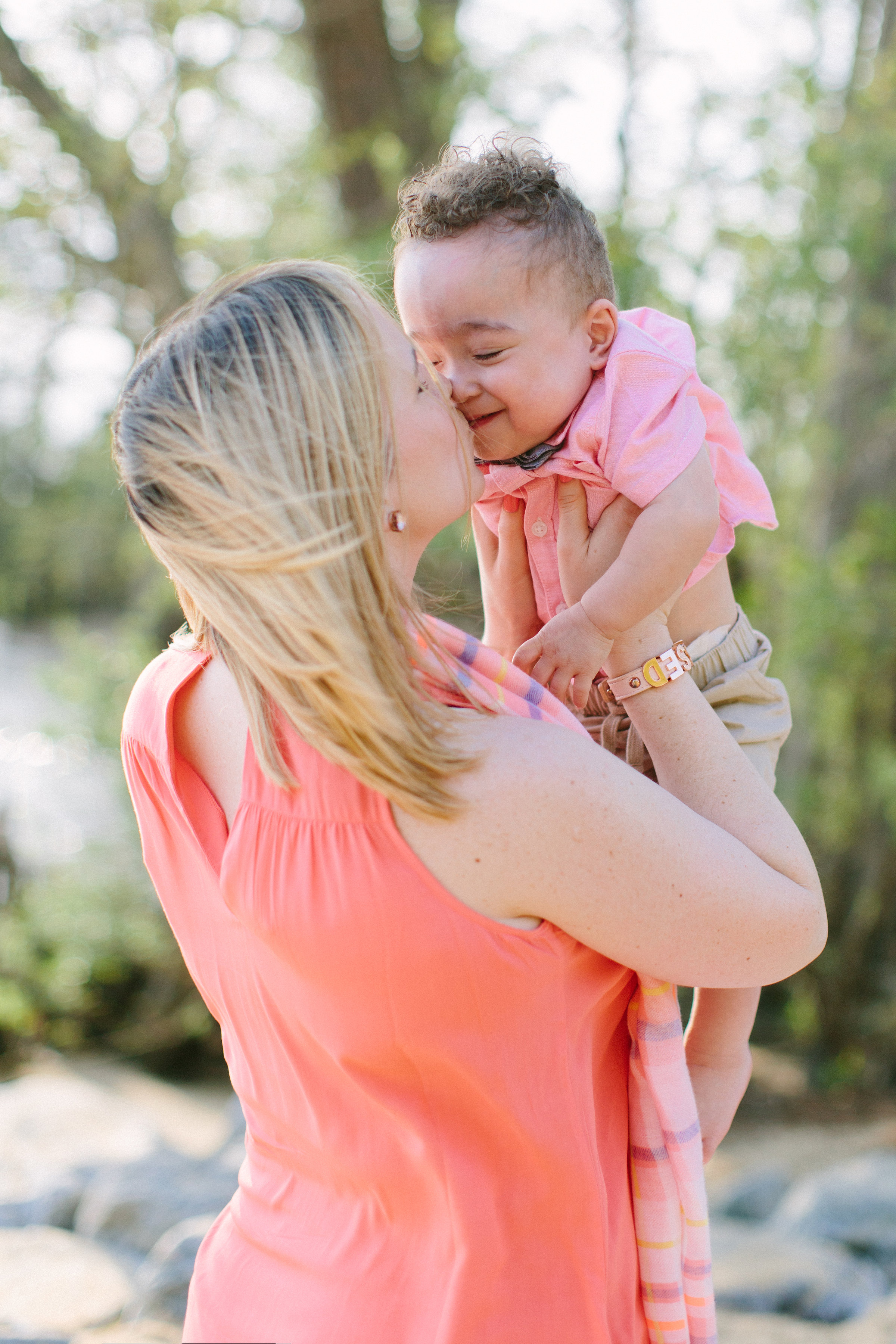 Thank you guys for your comments on my last post, Home Sweet Home. It feels good to be writing again and after a long time away, a warm welcome back is really encouraging!
Today's post is about a little something I've been dreaming up for months.
It's not fully fleshed out yet, but with Mother's Day this weekend, I figured it was time to put it out there — curated gift boxes for hospital moms called
Be Strong Mom.
This is a where you'll find me these days — literally trying to be a strong mom.
What's that mean exactly? Well, not what it used to mean in terms of reps and weights! It means that I'm learning to embrace our story (own it), get up the guts to share it and just maybe, encourage another mom along the way. It also means confronting some hard realities, making some tough decisions and facing some really big fears.
As a mom of a micropremie (or any child with a health issue) there are many frightening days early on when the future is painfully fleeting and unknown. And beyond the hospital, raising a child with health issues there's a level of advocacy involved that requires a strong backbone, persistent spirit and solid footing.
And I know I'm not the only mom experiencing this.
Nowadays, when I hear of a child in medical crisis, I think of the mom who likely isn't sleeping at night because she's bedside, closely watching all the monitors and taking notes.
I think of the hours she'll spend sobbing and pleading in prayer, and the pain she feels seeing healthy kids out and about.
Most of all, though, I think of how strong she has to be — to dive in so full of fear, yet so full of love.
Cause that's what us moms do, right? We dive in. No questions asked.
My experience in this space compels me to do something for these moms. Send something: food, flowers or some kind of encouragement. Reach out. Say a prayer. Something.
You've probably felt this too.
This is why I'm creating Be Strong Mom — so that you have a place to choose from a collection of special gifts made for and by moms.
When we were in the hospital, I got all sorts of phone calls, texts, Facebook messages and cards, which meant a lot but there were a few gifts along the way that really made an impact.
There was also a lot of Googling during that time – from the pump room or during late nights, reading to JR in his isolette. I wanted to feel like a mom – I wanted to buy clothes and toys and beautiful linens for my baby but there was a lot of stuff (almost all the stuff!) that didn't apply to me being a hospital/NICU mom.
Our collection will be perfectly fitting for the hospital mom.
I've partnered with some creative entrepreneurs who have agreed to offer substantial discounts to their products, featured in our shop, and each time we get an order, a small percentage will be donated to a charity that supports advancing the health of children with chronic illness.
My prayer is that you find something really special in our collection that will touch the heart of the mother you're sending it to.
The first offering, which is also the most meaningful to me is a swaddle hand lettered by my dear friend, Joy from HowJoyful. Her original swaddle was a favorite in our NICU; so bright and colorful next to the drab hospital blankets.
The Psalm 23 swaddle is a special reminder of the scripture that carried my family through one of our scariest nights in the Neonatal Intensive Care Unit (NICU). My son, born at 24 weeks faced what looked like insurmountable circumstances a month into his stay when his blood pressure bottomed out and his respiratory needs rose. Doctors told us to prepare for the worst as they surrounded his bedside to switch him to a jet ventilator and begin a blood transfusion. Completely distraught, my husband and I cried and went into prayer. At that moment, the words "I will not be afraid" came to mind from earlier in the day when I turned to my Bible overcome with sadness and fear about our situation. That night, by those words, I was able to stay by my son's side and have faith he would recover, despite constant beeping from his monitors and a real fear we might lose him. Thankfully — miraculously — we witnessed a complete turn around, our son stabilized, and came home a few months later. My hope is that these words will give other NICU moms the courage to stand strong during their scariest days.
Visit the HowJoyful shop.
http://howjoyfulshop.com/