Happy New Year's Eve everyone! Fit for a Bride is back online and I couldn't be happier. I have so much to share with you!
Last December I did a Top 13 in 2013 post, which I love to go back through and read. 2014 was such an incredible year I thought I'd carry on the tradition and share another round-up of the major moments/my favorite memories. So here it is!
My photoshoot with Sneha of Pretty in Pic Photography
In November I reached out to a photographer (a friend of a friend) and scheduled a photoshoot because I wanted to update all my profile pictures, get new headshots and have fresh photos for the web re-design I was planning. I was totally wigging out before the session — nervous about what to wear and how they'd turn out! — but boy, was I pleased! They turned out amazing! I love them! I felt great, looked great, and had a great time during the shoot.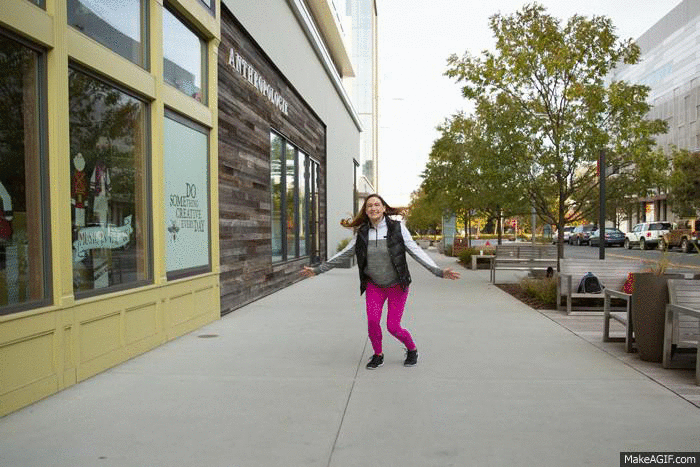 Sneha – thank you for making this a fun and memorable experience, and for making me look good! I hope we can collaborate again in 2015!
The Whole30. (Read my Whole30 posts here.)
Wow – there's really no words! I'm just a few weeks past the Whole30 but it's etched vividly in my mind as a time of feeling total peace and confidence and just all around goodness! I'm planning to do another Whole30 in 2015, too. Wanna make a lasting impression on your year? Then join me!
My friends know I run a fitness blog, but this past year was the first time I ever used that passion to bring us together in a healthy way, spearheading a summer weight loss competition, which, I have to say, was pretty rewarding for everyone involved! I was so proud of the efforts of everyone in the group, myself included, and it was really nice to get together with friends and be on one accord: more workouts, less wine! Haha. The group of 10 girls combined lost more than 30 lbs! And, it was a friend from this group who started the idea to do a Whole30.
I love my new look and I'm so proud of it because I did it all by myself!! It really makes me so much more confident starting the new year with a fresh look, especially one that really reflects the brand I've been trying to create and, one that gives me so much room to grow! I hope I'm looking back in 2015 saying how far I've come in making this new design work for me with all the shop functions! (Read about my branding journey: the Concept, Web Design, WordPress, Bluehost & Studiopress, and Finally Finding an Identity. Then read, the Bottom Line.)
Not only did the Open provide some really great content for the blog (I shared my reflections on each and every workout) it was emotionally and physically such a time of growth for me! I made some amazing friends in the process (Hi Naomi! Hi Wendy!) and it was thrilling to be a part of something so big– the whole waiting for the announcement of the workouts, practicing those moves I couldn't do in the days leading up to it, and then giving it my all when my turn was up! That final workout was such bittersweet victory, too. 14.5, I'll never forget you!
Ok so, this wasn't really blog related, but I'm not sure I've ever been anywhere as gorgeous as Turks! Seeing it from the sky (my first time parasailing) was pretty thrilling, too! This was by far the best (most relaxing) beach vacation ever. It felt like a dream!
The ALS Ice Bucket Challenge.
Some of you know I lost my grandfather to ALS and a dear friend, Rivaud. It was really nice to see so much awareness spread about this awful disease and to get to be apart of it myself.
Reviewing the Reebok Nano 4.0s and other brand partnerships.
As a blogger I'm always on the lookout for ways to partner with brands, especially ones I love! So when I had the opportunity to review the Reebok Nano 4.0s for Reebok I was beyond thrilled! I was also excited to work with a smaller, local company: South Block Cafe, and review their three-day cleanse. I'm looking forward to more partnerships like this in the new year!
Ordering Fit for a Bride tank tops
Even though I haven't sold any of these tank tops and I'm still experimenting with tank top designs, I'm really proud of myself for getting the ball rolling in that direction! I had so much fun packaging these and sending them off to a few featured brides. I'm full-steam taking on tank top production in 2015 so be ready!
Cherie is such a doll! Words cannot express the excitement I felt when she emailed me to express interest in the opening for a real bride blogger. I had no idea she would be the whole package y'all — her faith, love for fitness, her hand lettering skills, and her sassy writing style has been such a breath of fresh air week after week! I've been so lucky to get to have her contributions to the blog. Cherie: THANK YOU! (Check out Cherie's blog here.)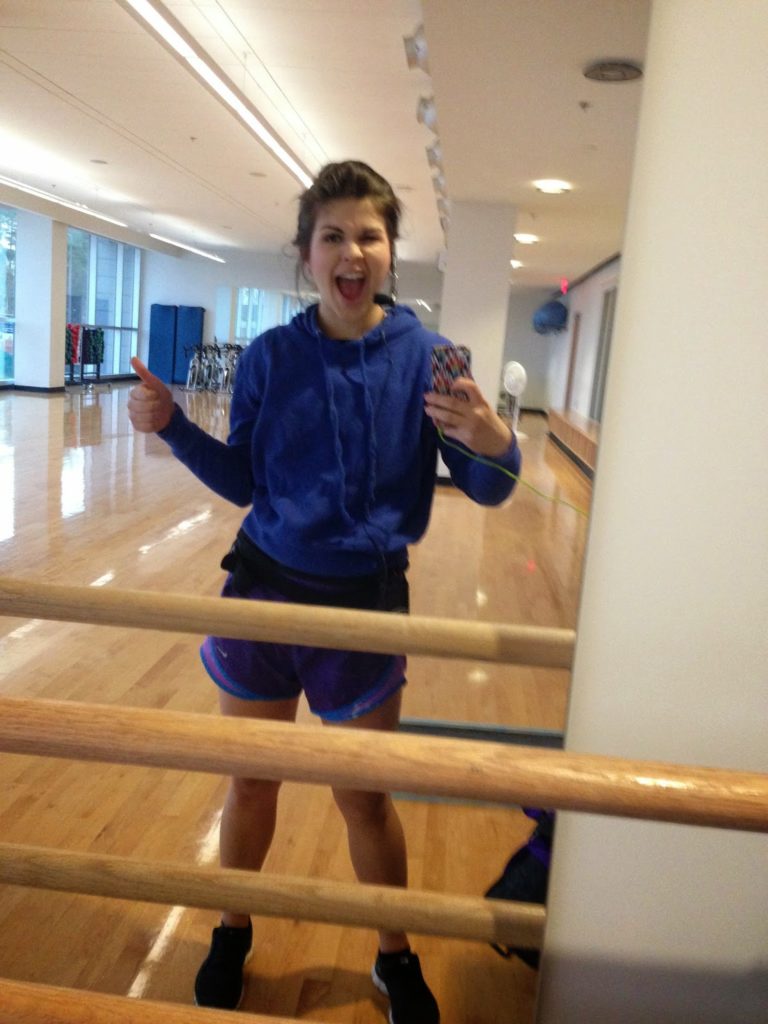 This is an event I'll never forget because it was the first time I ever did rope climbs during a workout and somehow, I did a total of 8! Not to mention the ropes were 15 feet high – a little more rope than I'm used to, that's for sure! It was both terrifying and thrilling to be apart of this workout and to getting to do it with my best friend and hubby, Aaron, made it that much better! (Another memorable WOD was the 9/11 hero WOD.)
Check out Kx photography on Facebook
Oh, hello – buying our condo! (See our house tour)
I can't believe we bought a house! Ah! We dreamed, looked (and looked!), prayed, and even put an offer in on another condo we didn't get! But, in the end, we feel like we ended up right where we're supposed to be. I LOVE our house and I'm looking forward to a fun year of decorating and making it ours.
So, this literally just happened but I'm too excited not to mention it: I'm getting a new job!!! After the purchase of a sassy new suit from the Scandal Collection, three interviews, and a sad goodbye to my current employer, I'm moving on to work for MedStar doing marketing and communications for the academic affairs department. I am truly excited to get to work for such a great company and alongside some of the top medical experts in our area. I'm also so excited to get to learn a lot more about human health! It's going to be a big job that's fast-paced, but I'm ready for it!
And, finally: OUR CROSSFIT SHOOT!
After a year of featuring CrossFit couples, I moved from behind the computer into the spotlight with Aaron for a feature on Southern Weddings' blog! I was so pleased when Southern Weddings responded positively to my idea to feature our favorite date night as going to CrossFit for their Southern Newlywed column. (Who am I kidding? I had to pinch myself when they responded yes to the idea!!!)
The shoot was great for a number of reasons but namely, meeting Katie Nesbitt and her husband, the photographers, was awesome! I also fell in love with Aaron all over again; he was so sweet during the shoot; making it fun and light. He's a natural in front of the camera!
You'll have to wait till the New Year to see the full shoot; the feature is scheduled for January 9th!
Happy New Year friends!
What are the top 14 moments of your year?
What are you most looking forward to in 2015?